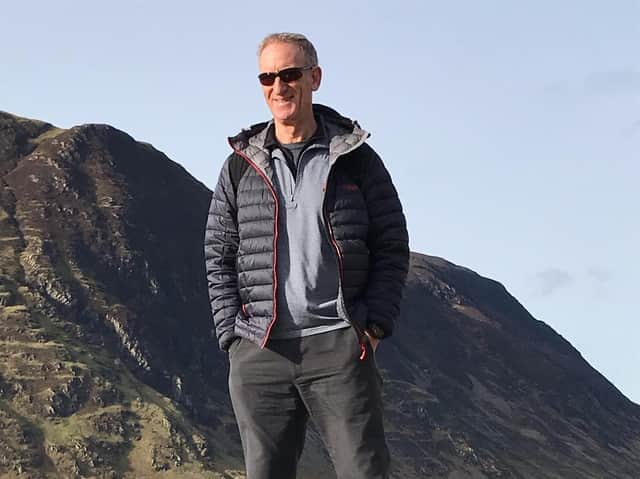 Ian Austin
To gain membership of the photographers bar you have to submit images to the Guild of Photographers who assess the quality of the work over the course of a year.
The images must attain a score that shows an 'exceptional level' of professional skill and consistency.
One of Ian's photo submissions
Ian, who has been taking photographs for 6 years said it's something he took up, because he couldn't paint.
He said: "My sister is an absolutely brilliant painter. I tried a bit and found out I was useless, so I picked up a camera instead.
"I've been taking photographs on and off for about 6 years but have only really started taking is seriously in the last two.
"I spend a lot of time up in the lake district a lot, but if I am going shooting locally I like to go to the Ashridge Estate to see the bluebells and the Red Deer."
Another of Ian's submissions
Ian only shoots part time, and in his main job he is the director of a printing company in Oxfordshire.
He says he mainly photographs landscapes, but also really enjoys wildlife photography.
"Recently I've been spending time camping out in hides and taking photographs of wild animals.
"I've done a fair bit of work on foxes, deer, kingfishers, harvest mice and owls.
"It takes a lot of patience but it's very rewarding."
Ian said he was completely 'stunned' by the news, as it was his first real entry into the world of photography competitions.
He said: "I was absolutely stunned to receive the news to be honest!
"This was my first go at entering photography competitions and showing other people my work.
"It made me feel a bit out of my comfort zone if truth be told at the beginning.
"But the results that came back I've been quite pleased with, and that persuaded me to showcase at some events - it's all snowballed from there.
Ian's work will be on show at the Longwick Art Show, Art on the Hill in Brill, the #Connected exhibition at Patchings Gallery in Nottingham and also at the Beaconsfield Art Show over the next few months.
The Guild of Photographers is a highly respected association for all photographers and its competition attracts up to 1500 images for judging by an expert Panel of Judges each month.
Points are given to entries and these are then totalled at the end of the year. Those who reach the required threshold are then awarded membership of the Photographers Bar.
Membership of the Photographers Bar is a distinction that is very difficult to achieve-in fact less than 250 photographers have achieved it in the 6 years since its inception, during which
time over 60,000 images will have been entered for assessment by photographers across the UK and from overseas.
Guild Director Lesley Thirsk said: "I am delighted for Ian as this is a great achievement!
Submitting and having images assessed every month for a year and reaching the required standards to become a member of the Photographers Bar is very demanding.
"It illustrates his commitment, skill and consistency.
"Ian should be very proud of what he has achieved"
You can find out more about this award and the Guild of Photographers at their website (www.photoguild.co.uk) and more about Ian Austin at his website