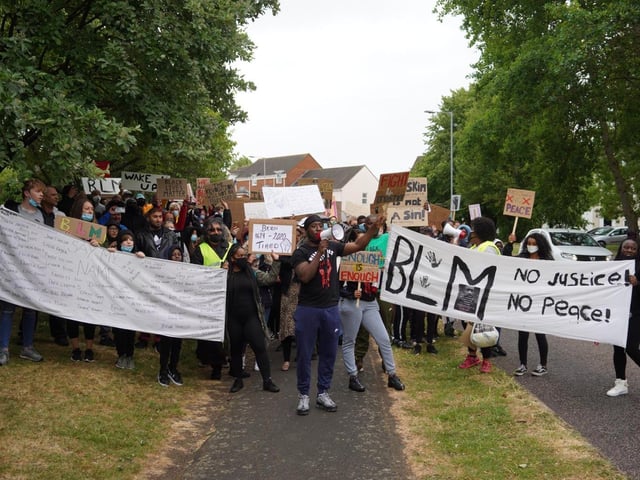 Hundreds of people have turned out today
Hundreds turn out for Black Lives Matter march in Aylesbury - happening now
Hundreds of people have turned out for a Black Lives Matters protest which is happening in Aylesbury now.
Saturday, 6th June 2020, 2:51 pm
Updated
Saturday, 6th June 2020, 2:54 pm
The protest which is being policed heavily started at Watermead and is heading to Vale Park.
The march has been organised by rapper Amari Jamz and Aylesbury resident Hannah Lewis.
Ms Lewis said ahead of the march: "As a black woman I've suffered from racism and I've even suffered from some police brutality, not at the extent as what's been going on elsewhere but I have experienced it - a lot of us have. So we decided we needed to come together and make a stand."