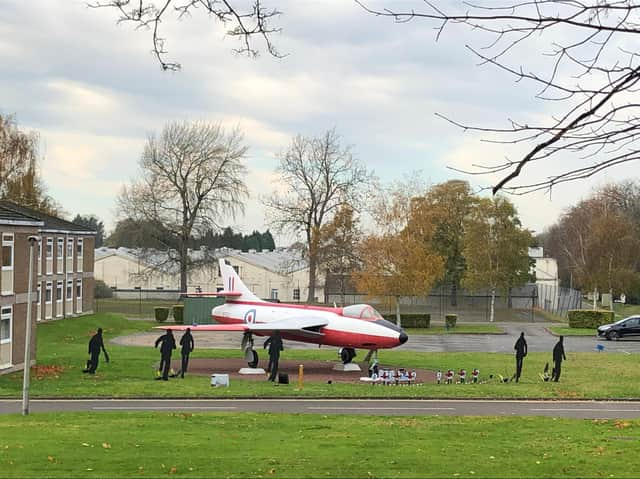 RAF Halton this week
Not least at RAF Halton, where silent soldier statues, wreaths and crosses were laid around the striking plane which is at the entrance to the base.
In lieu of a ceremony, at night the plane and dedications were specially lit up, in a poignant display.
This year marks 75 years since the end of the Second World War, and many large scale commemorations had been planned.
But due to the pandemic, and now the second lockdown, it has been deemed unsafe to hold big events.
In Wendover a group of crafters made poppies which were placed around the war memorial, in readiness for the town 'non-parade' which took place on Sunday.
What did you do to mark this strangest of
You can also find us on Facebook on @Bucks_Herald on Twitter