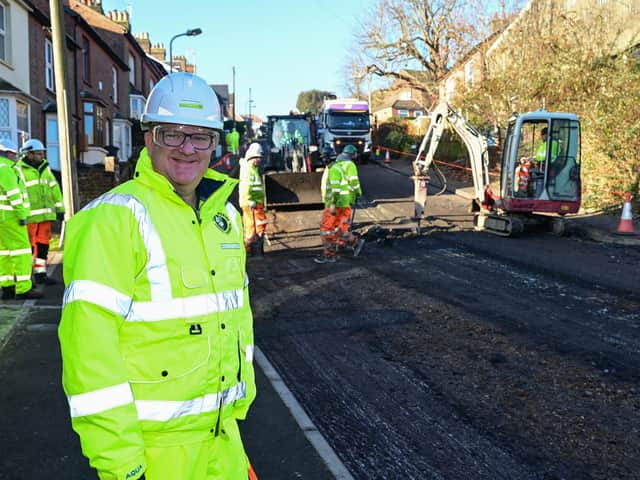 Mark Shaw
The County Council is one of only 32 authorities outside London to win a share of the Department for Transport's £93.4m Local Highways Maintenance Challenge Fund, following a successful bid by Transport for Buckinghamshire (TfB).
A delighted Mark Shaw, Deputy Leader and Transport Cabinet Member, said this was a helpful addition to more than £20m the County Council was already investing from council tax in the roads and pavements.
This year TfB was rising to the challenge of more than 200 road surfacing schemes, and by the end of January had treated road surface areas equivalent to more than 135 football pitches in size.
No decision has yet been made about where the £1.2m will be spent although Mark said it would enable TfB to extend its list of completed road schemes, particularly sections that need full reconstruction. This work is expensive and only a few locations can be done every year.
Mark said: "Of course, I'm delighted we've been successful in bidding for this extra money, and it will help us a little in arresting the cycle of decline by adding to the considerable investment we make every year across the county.
"Buckinghamshire's roads are among the busiest and most heavily used in the country, and so we'll continue to bid for Government funding wherever possible. The severe storms of the past couple of months have left us with a catalogue of repairs, and it feels as though we're always playing catch-up in our programme of road maintenance."