Delays expected as works for £2million roundabout begin in Westcott next week
A brand new £2million roundabout is coming to Westcott, and work starts next week!
Friday, 3rd January 2020, 2:37 pm
Updated
Friday, 3rd January 2020, 2:39 pm
Preparation work for creating a new roundabout on the A41 Bicester Road at Westcott starts on Monday and lasts for six days.
While disruption in the area is expected, the council says that in the long term the roundabout will be a much-needed asset to the area's road network.
When it has been built, the council says the £2 million roundabout, replacing a T-junction, will provide much-needed help for traffic in Westcott High Street and from Westcott Venture Park to get on and off the busy A41.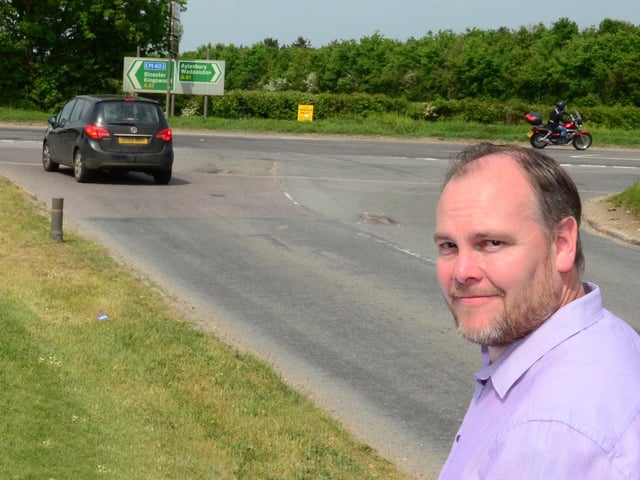 Cabinet member Paul Irwin at the Westcott site
Paul Irwin, Buckinghamshire County Council's deputy cabinet member for transport, said the roundabout, due for completion in the autumn, would significantly improve the way the junction works.
He said: "I'm sorry there will be some disruption during the preparatory works, and I hope residents and motorists will bear with us.
"The roundabout will be a big improvement, and I know it will be welcomed by residents in the area who use the junction regularly."
Monday's work by Transport for Buckinghamshire will include digging trenches to pave the way for diverting utilities at the junction and preparing the ground for the start of construction work in February.
Temporary traffic lights will operate on Monday (6 January) from 9.30am until 4.30pm, and from Tuesday to Friday, and Monday (13 January) from 7am to 4.30pm. They will be manned to minimise queues and keep traffic flowing.