Councillor has to make virtual cheque presentation to charity due to coronavirus
Councillor Judy Brandis, Aylesbury Vale District Council (AVDC) Chairperson, has made a 'virtual cheque presentation' of £18,183 to her chosen charity, Nest Aylesbury Vale, due to coronavirus lockdown restrictions.
Wednesday, 1st April 2020, 8:00 am
Nest Aylesbury Vale provide practical support to families with young children (under the age of five) across the Vale.
Speaking from her home, Councillor Brandis said: "First I want to thank everyone who has supported my fundraising activity over the past 10 months and contributed to raising this fantastic sum for a deserving local charity. It is just disappointing that I couldn't present this cheque in person".
Shushana Kendrick, Nest Aylesbury Vale coordinator, said: "I cannot thank Councillor Brandis enough for selecting Nest Aylesbury Vale as her charity and all the people who so generously supported her fundraising activities.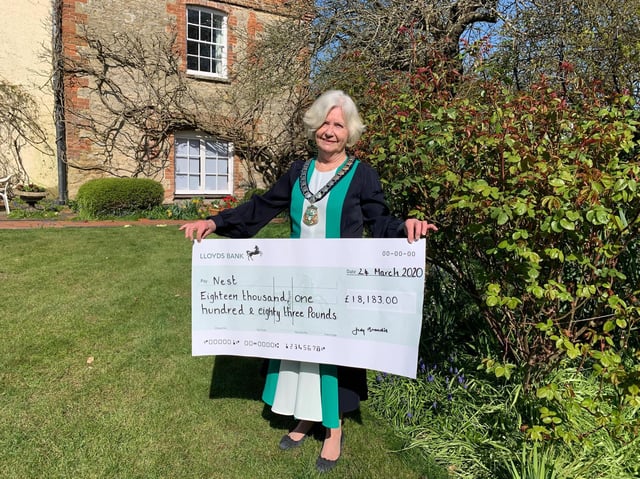 Councillor Judy Brandis
"With the current lockdown some families are finding life very difficult and we are doing our very best to continue to keep in contact with them, providing both practical and emotional support at this time, while complying with government advice.
"And, like many charities we are not able to undertake many of our usual fundraising activities, so this donation has come at a critical time for us".
Nest Aylesbury Vale is a local charity that provides an accessible and equitable support service for families, with children under five, living in Aylesbury Vale. Their service is free at the point of delivery and families can refer themselves. They are independent and are responsible for raising their own funding.