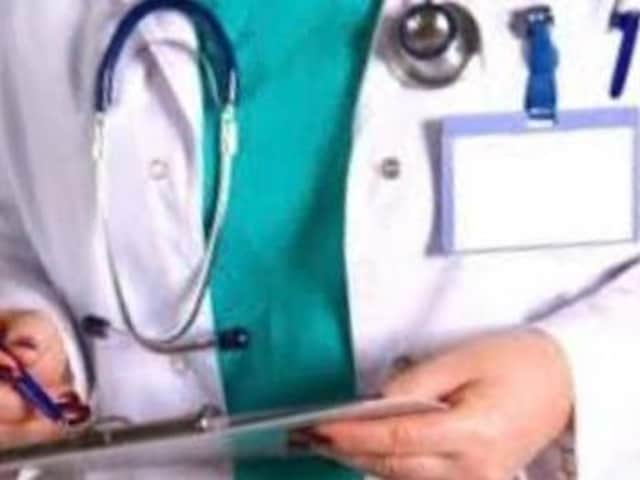 File photo
Bucks Clinical Commissioning Group is asking Vale residents to prepare for the bank holidays by getting prescriptions filled early to make sure you don't run out of medicines.
They say that it is also vital to make sure you have enough day-to-day medicines and remedies you may expect to use such as paracetamol, indigestion remedies or plasters by stocking up your medicine cabinet at home.
Many pharmacies will be closed or operate shorter opening times over the bank holidays. You can find your nearest open one in Bucks by using the online www.nhs.uk service or on Buckinghamshire CCG's website www.buckinghamshireccg.nhs.ukThe advice is that if you do need medical help urgently, or are unsure about where to go, you can access GP services outside normal opening hours by dialling 111 – or go online to www.111.nhs.uk You will be assessed and directed to the most appropriate service for your needs - which could include an appointment with the Out of Hours GP service or Wycombe Hospital's Minor Illness and Injury Unit , or advice to see a pharmacist – they will even call an ambulance if necessary.
The clinical commissioning group, which buys health services for this area, said: "The NHS 111 is the quickest route to the healthcare service you need, but by using it you can help make sure the A&E department at Stoke Mandeville is better able to treat those in the most urgent need more quickly."
Dr Dal Sahota, director for urgent care at NHS Buckinghamshire Clinical Commissioning Group and a local GP, said: "Most of us are looking forward to the festive season and the celebrations it brings, so the last thing we want is to fall ill, but it often happens. Being prepared can stop your holiday fun from being ruined.
"Please check that you have all the medicines you need, whether it is a prescription or day-to-day remedies. If you are concerned that you may not have enough medication to cover the holidays, contact your GP or local pharmacy right away to make arrangements and avoid a last minute rush.
"For other healthcare concerns this Christmas, contact NHS111 for advice and the right treatment. 111 is free to call from landlines and mobiles, or go online to www.111.nhs.uk and if you know it's an emergency, ring 999."
A list of local pharmacy opening times over Christmas and New Year can be found on Buckinghamshire CCG's website.