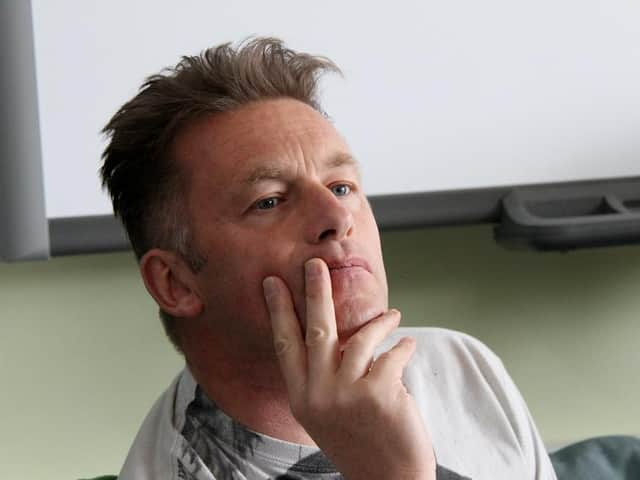 Chris Packham's bid to stop HS2 woodland work is thrown out by High Court
The Springwatch host had launched the legal action in a bid to stop HS2 Ltd proceeding from clearing ancient woodland; but also was seeking an emegency injunction to stop all clearance work on HS2.
The case began after HS2 were seen to be felling woodlands in Spring when birds are in their nesting season - at the time widely condemed by wildlife charities.
The ruling was made after two high court judges held a hearing over video link last Friday.
Bailiffs were seeking to evict protesters occupying treehouses in Crackley Wood in Warwickshire, which is set to be devastated by the train line.
Evidence presented at the court suggested that it would cost more than £20million to pause to project while a 'full judicial review' took place.
Timothy Mould QC, for the secretary of state for transport, said that cost would "come from the public purse. The court will not be seduced into treating that as an insignificant consideration."
Mr Mould, representing HS2 suggested that Mr Packham should have made his representations in 2017, while the impact of the railway was under scrutiny in the House of Commons and House of Lords.
The HS2 enabling act was passed in 2017.
Packham, who crowdfunded £100,000 for the challenge, said: "I'm immensely disappointed on behalf of all the wildlife that will now be destroyed in the next few weeks and the irreversible damage to the woodlands.
"These trees are going to come crashing to the ground and all the birds nesting in them and bats roosting in them are going to die and nobody is going to know anything about it.
"Our nation will be robbed of some of our greatest national natural treasures over the next few days for an entirely fallacious vanity project."
David Wolfe QC, representing Packham, told a High Court hearing on Friday that the rail line would cause "irreplaceable damage" to woodland sites which are "hundreds of years old."
The naturalist also said he is considering an appeal against the ruling, and will decide whether to proceed after the full decision is published on Monday.
A Department for Transport spokesperson said: "We are pleased with today's verdict.
"While our current priority is combating the spread of coronavirus, we must continue our work to level up the country.
"HS2 will be crucial to that ambition, boosting capacity and connectivity across our rail network."