Chef turned Aylesbury Vale teaching assistant earns national award
This former chef will be featured on a BBC programme celebrating the teaching industry.
Thursday, 24th June 2021, 11:37 am
Former chef, Mark Berryman from the Chiltern Way Academy, was honoured with a Silver Award in The Award for Teaching Assistant of the Year.
The teaching assistant who swapped the heat of the kitchen for the intensity of the classroom was one of 102 honourees at this year's awards.
Mark has now been shortlisted to win one of just 15 Gold Awards later in the year, in a programme which will be broadcast on the BBC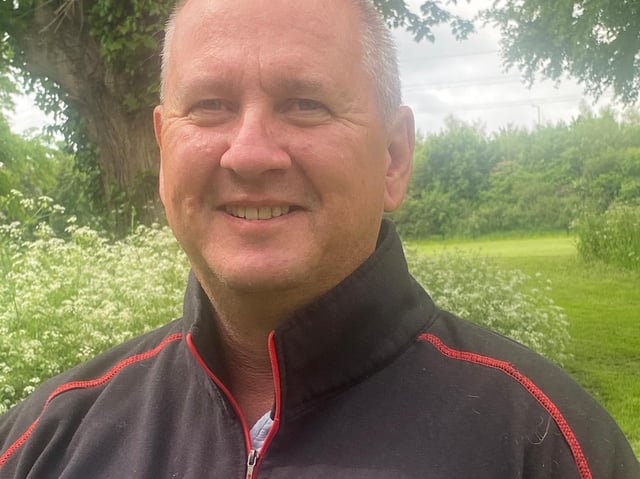 Mark Berryman
During his previous life, Mark started his career as a trained chef in some of London's top restaurants, traveling the world to feed some of the biggest names in show business.
For the past three years he's worked at Wendover campus of the Chiltern Way Academy.
What grabbed voters attention was Mark's commitment and adaptability. He has donned his chef's hat in cooking lessons, jumped in at the last minute to cover the kitchen staff, developed the Food Department, and works with students across the school in outdoor education lessons.
The Silver Award winners were revealed yesterday (June 23) as part of the UK's national Thank A Teacher Day. This year's celebration holds extra significance, as new research shows lockdowns and homeschooling has increased the national respect felt for the teaching community.
New research from Parentkind and The Teaching Awards Trust highlights that three in four parents and carers have a newfound respect for the teaching profession following their experiences of remote learning during lockdown. In total, 74.9% of survey respondents agreed or strongly agreed that they had more respect for the work that teachers do following their family's experiences of remote learning.
The last year has seen a wealth of stories of teachers making care visits to vulnerable families, coming up with innovative ways of remote teaching, keeping their pupils settled by regularly checking in and even using their school sites for Covid-19 testing when classes did return to school.
The Pearson National Teaching Awards is an annual celebration of excellence in education, founded in 1998 by Lord Puttnam to recognise the life-changing impact an inspirational teacher can have on the lives of the young people they work with. This year marks its 22nd year of celebrating, award-winning teachers, teaching assistants, headteachers and lecturers across the UK