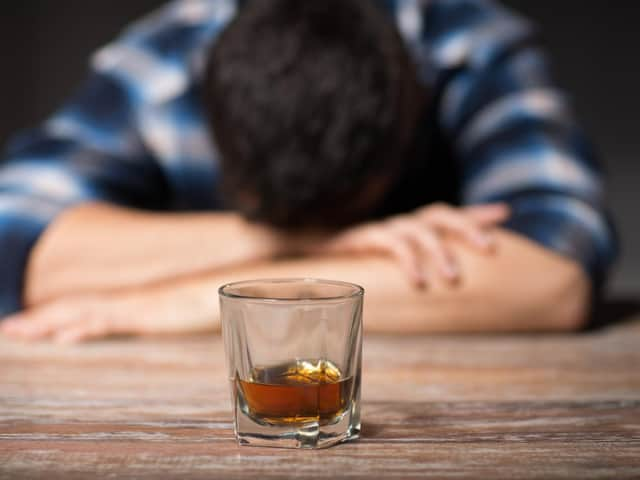 Buckingamshire residents asked to 'think about the effects of alcohol' during awareness week
It's Alcohol Awareness Week (11-17 November) and Buckinghamshire's residents are being asked to think about the wide ranging impact drinking alcohol can have on their health, under this year's theme 'Alcohol and me'.
The key advice is that there is no 'safe' amount of alcohol you can drink without it impacting on your health, so it is better not to drink any alcohol at all.
However, if you don't choose to cut it out completely at the moment, you should not drink more than 14 units of alcohol per week and these should be spread out over several days with some alcohol-free days in between. This will help keep the health risks of alcohol to a low level and may even help you make the move to cut it out over time.
One thing that lots of people may not know is the amount of calories in alcohol. For example, did you know that pure alcohol has the highest calorie content, second only to pure fat or that a standard glass of wine (175ml / 12% ABV) has 131 calories, the same as a popular chocolate covered biscuit.
Beer drinkers should know that a pint of 5% strength beer has 187 calories which is the same as a 60g slice of loaf cake. If you are trying to stay in shape, these easily overlooked calories can slip your mind but won't slip your waist!
Regularly drinking in excess of 14 units per week increases the risks to your health which can include damage to your liver, kidneys, stomach, heart and brain as well as being the cause of many types of cancer. By reducing the amount of alcohol you drink, you can reduce the potential health risks caused by alcohol.
With so many great tasting low or no-alcohol alternatives available these days, it's easy to find a swap for your old favourite. Why not try a few before the festive season starts, so that you have some options to fall back on when the parties, catch ups, and dinners take place over Christmas and New Year.
Luckily, there are lots of apps that can help you keep track of how much you are drinking. We like the NHS One You Drink Free Days app – check it out for yourself at https://www.nhs.uk/oneyou/for-your-body/drink-less/
Jane O'Grady, Director of Public Health for Buckinghamshire said:
"Our challenge is to help people understand the facts about alcohol and its effect on their own health so that they can make informed decisions about their drinking.
"With alcohol being part of many of our lives and available in so many places, how and where people drink has changed over the years. Due to different size measures and strengths it can be difficult to know how much you are actually drinking and people may be harming their health without realising.
"These days, fewer young people are drinking than previously but it is still important to think about the messages we give our children about alcohol. The most recent recommendation is for an alcohol free childhood so what we say and what we do as parents are equally importantly, as parental influences play an important role in young people's drinking habits.
"By providing clear information about the potential health risks of drinking alcohol, we can encourage people who drink alcohol to make healthier choices and cut down and for those who do not drink alcohol, to stay alcohol free. For anyone who may be worried about their levels of alcohol use and looking for more support, we offer a range of alcohol support services in Buckinghamshire."
Buckinghamshire has a confidential adult service, One Recovery Bucks (ORB) which is available for anyone who has concerns about or wants support around their alcohol use. (call 0300 772 9672 or visit https://onerecoverybucks.org/). If you want to know more about alcohol as part of improving your overall health, the Live Well Stay Well service (https://www.livewellstaywellbucks.co.uk/Service/28/reduce-alcohol) can give advice and help with cutting down. If you are concerned about a child or young person's drinking contact our young people's service Switch Bucks (call 01494 527000 or visit https://www.cranstoun.org/service/switch-bucks/) and the One Recovery Bucks Family and Carers service can support anyone that is affected by someone else's drinking (https://onerecoverybucks.org/family-carers/).
The first step is always the hardest but it's the most important.