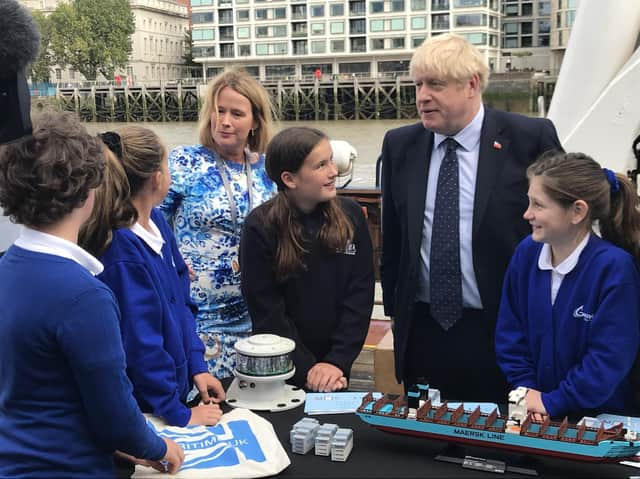 Boris Johnson on the campaign trail
The Prime Minister said the Government would be checking that money put into the multibillion-pound high-speed railway was being spent properly before deciding whether to pull the plug.
He added that he would 'hesitate before simply scrapping' HS2.
While he was on the campaign trail in the North East, Boris Johnson said: "You have to look at the size of the bill - it's huge.
The Bucks Herald Says: HS2, Enough is Enough!
"You have to consider whether the thick end of £100 billion is being properly spent. You have to consider whether we're profiling that spend correctly.
"I've only been in for 120 days or whatever it is - any new government should look at something of that size if we, as we are, are going to be called upon to make the go/no-go decision.
"But you know where my instincts are. I've overseen a huge amount of very big infrastructure projects, I understand this country's need for big infrastructure and fantastic infrastructure."
He continued: "So I'm going to hesitate before simply scrapping something that has been long planned and is of great national importance, but we will want to be checking that the money is being properly spent and that there aren't ways in which it could be re-prioritised or re-profiled."
The Oakervee review was expected to be delivered in October. However it will now be published after the general election.
According to The Times, former HS2 chairman Douglas Oakervee, who was picked by the Government to decide whether the scheme is still viable has recommended that it should still go ahead.
The Bucks Herald, which has led the HS2: Enough Is Enough campaign has, alongside other campaigners and Bucks County Council leader Martin Tett, expressed scepticism at the validity of a review which is chaired by someone who has been so close to the panel.
The review, which was supposedly independent but was overseen by a former chairman of HS2 Ltd and was written by civil servants in the Department for Transport, admits HS2 is tens of billions over budget, but claims that HS2 will be worth it whatever the cost.