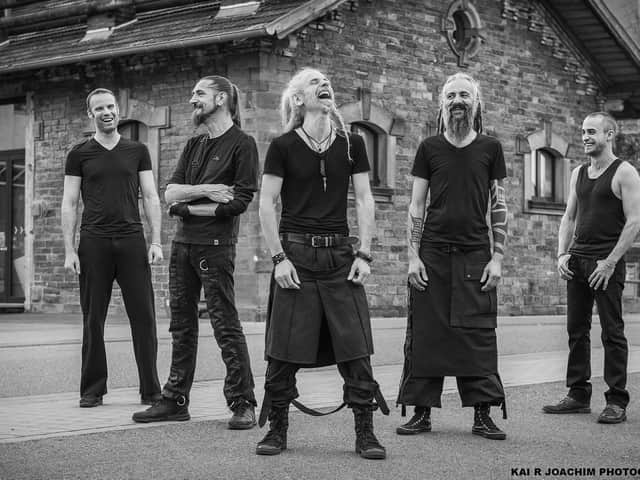 Lazuli
David Stopps said: "Prog bands take a long time to come to fruition.
"Both Big Big Train and Lazuli have been around for a while, slowly building a dedicated following with their exciting and inspirational music.
"Like Steve Hackett's staggeringly good performance on 2 November and Camel who played Friars in 2018, both of these bands have an astonishing level of musicianship.
"It's brilliant that these two bands will be playing Friars – bands that have never played Friars before – or have they?
"The one connection with the 50 year history of Friars Aylesbury is Big Big Train's Dave Gregory who played lead guitar with XTC from 1979 – 1999.
"Looking back XTC were one of the true pioneer pop-punk bands of that era.
"Dave played on their legendary Drums and Wires album (79), Black Sea (80), English Settlement (82), Mummer (82), The Big Express (84), Skylarking (86), Oranges & Lemons (89) and Nonsuch (92). XTC's singles 'Making Plans for Nigel', 'Senses Working Overtime', 'Sgt Rock is Going to Help Me' and 'Dear God' will be played forever."
In 1990 Dave was one of the founding members of Big Big Train.
The current band line-up also includes Greg Spawton (bass/keyboards), Nick D'Virgilio (drums), Rachel Hall (violin/vocals), David Longdon (vocals/flute/keyboards/guitar), Danny Manners (Keyboards/bass) and Rikard Sjoblom (keyboards/guitars). Until 2009 Bournemouth based BBT were active as a mainly studio project led by Spawton and released 12 studio albums and 3 Eps.
They performed their first gigs in 17 years in 2015 at King's Place London which were awarded 'Event of the Year' by Prog magazine.
Since then the band have been playing larger and larger venues.
Their 2019 album 'Grand Tour' came flying in to the UK Top 40 and was voted 'Album of The Year' by Prog Magazine.
Lazuli were formed in 1998 and come from the South of France. Somewhere between rock, prog, world music, poetry and travel the music of Lazuli visits new territories with an unusual
instrumentation: Marimba, French Horn, drums, percussion, guitars, vocals and a unique instrument created by Claude Leonetti – The Leode. For Lazuli, songs are canvases on which
they mix colours to paint their own world. Lazuli have toured with Aylesbury legend Fish.
Fish guitarist and local legend Robin Boult says that they are sensationally good and remain very French even in their playing. Expect a mass marimba solo at the end of the set.