Beer festival cancelled, but good news for gin fans who want to support the Florence Nightingale Hospice
Florence Nightingale Hospice Charity is disappointed to announce that there will be no Aylesbury Beer Festival this October and so there will be no opportunity to raise a glass of real ale to the hospice and raise thousands of pounds for hospice care.
Thursday, 10th September 2020, 4:23 pm
Updated
Thursday, 10th September 2020, 4:30 pm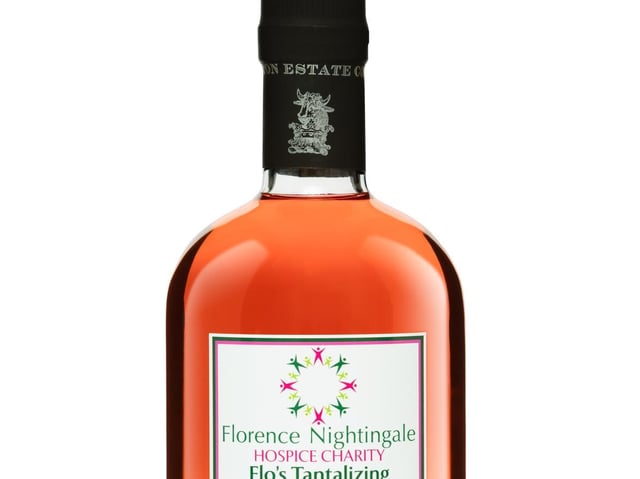 The Bakewell Tart gin
But some comfort has been provided by Foxdenton Estate who have created a new and exclusive gin liqueur especially to raise money for Florence Nightingale Hospice.
Described as "A delicious combination of apricots, raspberries and sugar have created a unique gin liqueur with a 'Bakewell Tart' flavour" the fundraising idea was the brainchild of Jacqui and Roger Shelton, who have worked for Foxdenton Estate for many years.
Jacqui was first diagnosed with breast cancer seventeen years ago and consequently received support and treatment from the Lymphoedema Clinic at Florence Nightingale Hospice.
Last August Jacqui was informed that the breast cancer had spread to her bones, particularly the pelvic region.
During her long stay in hospital she was frequently visited by staff from the hospice who she says gave her tremendous support and encouragement. When Jacqui eventually returned home the support continued in the form of physiotherapy and weekly visits from the Community Nurse Specialist based at Florence Nightingale Hospice.
"Over the years the hospice has been a vital source of help," Jacqui says. "It has been comforting to know that this will continue. Knowing that the hospice is a charity that relies on public financial support, we approached Nick Radclyffe of Foxdenton Estate about the possibility of producing a gin liqueur to raise funds for the hospice."
Jacqui and her family worked on the flavour alongside staff at Foxdenton and also created the name 'Flo's Tantalizing Tipple'.
"The hospice is a charity close to our hearts and we hope that sales will generate much needed funds," Nick Radclyffe, Managing Director of Foxdenton Estate says.
"This is a wonderful fundraising idea and provides some compensation for the loss of our Beer Festival," comments Emma Carroll, Partnerships Manager at Florence Nightingale Hospice Charity.
"With £5 from the sale of every bottle being donated to the hospice, we think this will really help with funding for the Hospice teams who care for Jacqui and so many others across Buckinghamshire."