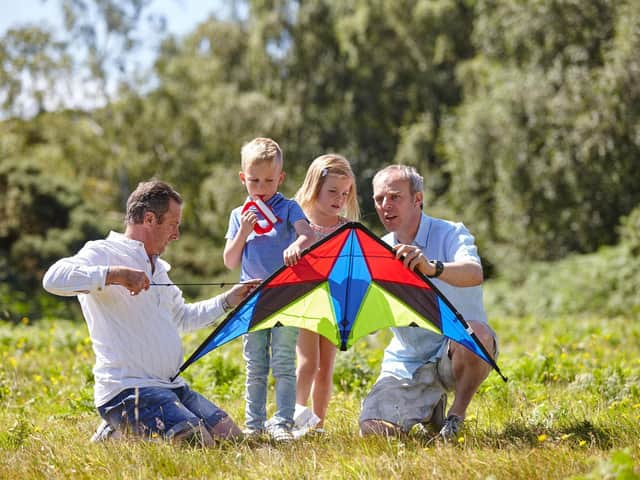 Buckinghamshire County Council is joining with other agencies across Britain to celebrate LGBT+ Adoption & Fostering Week which takes place from March 2 -8.
Currently one in seven adoptions in England are by same sex couples, and the number of LGBT+ people involved in adoptions and fostering has never been higher.
The county council say they want to take this opportunity to remind potential adopters or foster families that a person's identity or lifestyle are not a bar to consideration in the adoption or fostering process.
The Council currently receives 20 children from differing backgrounds entering care in Bucks on a month basis, and would like to stress that diversity is important in those that come forward to adopt or foster.
Warren Whyte, the County Council's Cabinet Member for Children's Services said: "LGBT Adoption & Fostering Week is an ideal time to emphasise the commitment of our adoption and fostering services to being fully inclusive.
"If you've ever thought about adoption or fostering, only to rule yourself out due to some aspect of your identity or lifestyle, then I'd ask you to reconsider – it's very likely that the assumptions you made were wrong.
"Both the adoption and fostering services have regular information sessions where you can discuss things with the team, and for adoption, you can start with our new Adoption Readiness Checker web tool.
"It lets you investigate exactly what's expected of you when you become an adoptive parent – it's all about giving a child a new start in life, it's not about judging your identity or lifestyle choices."
Try the readiness checker here: www.buckscc.gov.uk/services/care-for-children-and-families/adoption/adopting-a-child