Barn owl family and ancient relative of the scorpion among highlights of prolific photography exhibition showcased in Tring
The annual competition aims to advocate for the natural world
Watch more of our videos on Shots! 
and live on Freeview channel 276
Visit Shots! now
An ancient relative of the scorpion and a barn owl family will be among highlights of a prestigious photography exhibition showcased in Tring.
The photographs from this year's Young Wildlife Photographer of the Year exhibition will be unveiled at the Natural History Museum on Saturday (November 11), running until the end of April.
Interpretation and Exhibitions Manager Claire Walsh said: "Following the success of last year's exhibition, we will showcase the outstanding young talent from the competition, as well as the two Grand Title winners. We hope these fascinating images continue to captivate imaginations, particularly those of our young visitors, and drive audiences to embrace the nature around them and share images of their own."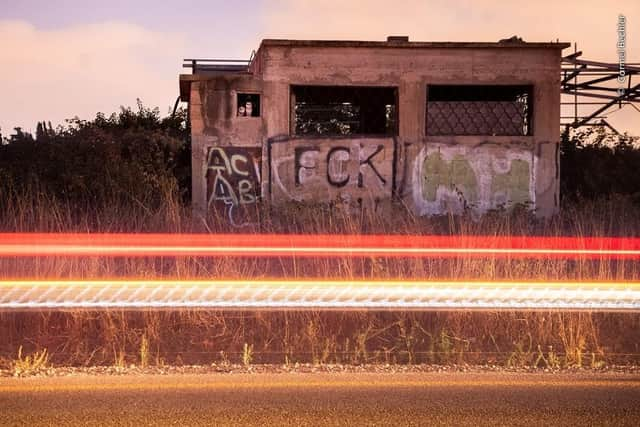 The exhibition will include all photos awarded in the Young Wildlife Photographer of the Year 2023 competition, the 'Rising Star' portfolio, and this year's two Grand Title winners,
selected from nearly 50,000 entries.
Among the latter is 17-year-old Carmel Bechler from Israel for his 'Owls' road house'- a frame of barn owls in an abandoned roadside building. Using the family car as hide, Carmel made the most of natural light and long exposure times to capture the light trails of passing traffic.
Carmel was just 11-years-old when he began wildlife photography. He said: "I hope to share with my photography that the beauty of the natural world is all around us, even in places where we least expect it to be, we just need to open our eyes and our minds."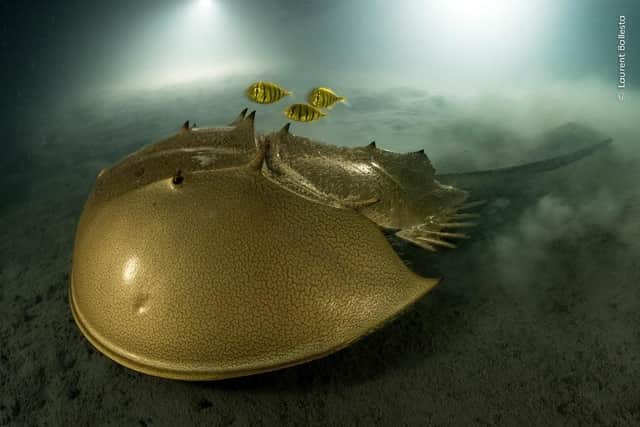 In response to the image, industry expert and panellist Kathy Moran said: "This photograph has so many layers in terms of content and composition. It simultaneously screams 'habitat destruction' and 'adaptation', begging the question: If wildlife can adapt to our environment, why can't we respect theirs?"
French underwater photographer and marine biologist Laurent Ballesta was awarded Wildlife Photographer of the Year 2023 for 'The golden horseshoe', an otherworldly image of an endangered spine horseshoe crab accompanied by a trio of fish.
Despite its name, the creature is not a crab but an ancient aquatic arthropod species related to the scorpion and spider, which has survived for more than 100 million years. The species is facing habitat destruction and overfishing for food, and for its blue blood used in the development of vaccines. But, in the protected waters of Pangatalan Island in the Philippines, there is hope for its survival.
Kathy Moran said: "To see a horseshoe crab so vibrantly alive in its natural habitat, in such a hauntingly beautiful way, was astonishing. We are looking at an ancient species, highly endangered, and also critical to human health. This photo is luminescent."
Laurent is only the second photographer in the competition's fifty-nine-year history to be awarded the Grand Title award twice. He was first awarded Wildlife Photographer of the Year
in 2021 for his intriguing image of camouflage groupers exiting a milky cloud of eggs and sperm in Fakarava, French Polynesia.