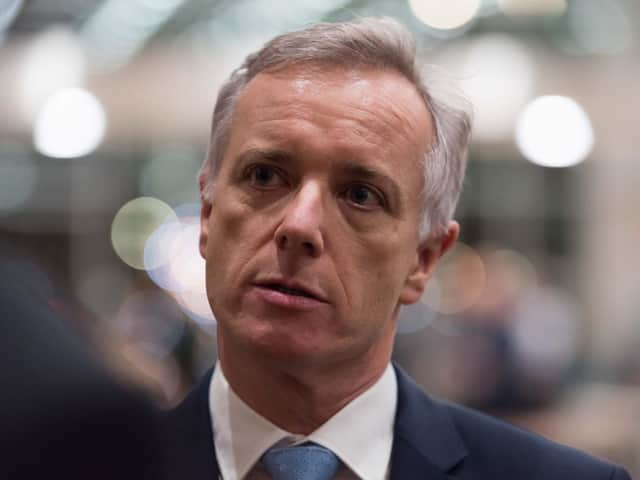 Aylesbury MP Rob Butler, pictured on election night
MP's surgeries are an opportunity for members of the public who have an issue to speak directly with their MP, and receive their support.
And this is the first time that Mr Butler will be taking part in a surgery, having only been elected in December.
Mr Butler replaces long-serving Aylesbury MP Sir David Lidington, and speaking on the day of his election, said: "I hope that from my perspective as the local MP I'll be able to stand up and make my voice heard and more to the point their voices heard on the issues that I highlighted during the campaign, in particular opposition to HS2.
"But (I) also (want to be) making sure that Aylesbury gets its fair share of the benefit of the extra police, the extra investment in the NHS, the extra investment in schools that's been promised by the Prime Minister and working closely with the councils and then moving into the unitary council on infrastructure and the development of Aylesbury as a place to attract people who want to come and live and work and shop and visit because I genuinely think that the town has huge potential."
If you would like to book a surgery slot with Mr Butler, at the event which takes place on Friday, email [email protected]