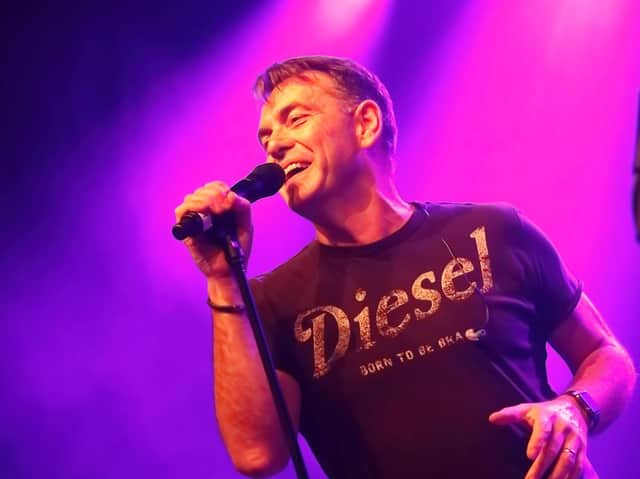 Rob Oakley - image by Neale Wareham
The popular Live In The Park music festival has been cancelled this year due to the coronavirus pandemic.
But fear not music fans, because Aylesbury Town Council's Facebook page will become a live music hub on Saturday the 29th of August, so that audiences and acts don't miss out.
Government guidelines led Aylesbury Town Council's Parklife Weekend to be cancelled, which included the Live in the Park, Stars in the Park, Church in the Park, Banquet in the Park and Proms in the Park events.
Parklife usually attracts over 17,000 people across the August bank holiday weekend, and the town council hopes that everyone will still head to Facebook to join in the fun.
Musical content will be shared from 12pm with special Live in the Field sets, videos from a wide range of local bands and artists, some of who have performed at the event over the last four years, alongside lots of new artists.
Plus, there will be a live streaming session from the very talented Rob Oakley, who has headlined the event twice before with Bustin' Loose and Skamungas.
Bands and artists boasting a variety of music will be entertaining the community online during the day.
This will include Billy Watman with his guitar duet with Brian May; special lockdown ensembles from Toffees, St Giles Festival Choir and The Virtual Student Ensemble; as well as videos from Peerless Pirates, Who's Got the Dog and last year's incredibly popular performance from NBS plus more besides.
Mayor of Aylesbury Mike Smith, said: "We're delighted to be able to go ahead with the event despite it being in a different format to normal.
"We're embracing all things virtual with our NOT Live in the Park being hosted on Facebook. We hope those who have attended and enjoyed our Live in the Park event in previous years will soak up the atmosphere online and support the local talent we are showcasing throughout the day.
"Thank you to all the bands and artists who sent in videos and who performed for our Live in the Field session and to Rob Oakley who will be performing live on the night. Thank you also to Stoke Mandeville Hospital Radio for supporting this event too."