Aylesbury Vale schools encouraged to apply for places on trip to the former Belsen Concentration Camp
Aylesbury Vale schools, colleges and sixth forms are being urged to take up places on educational trips to the former Belsen Concentration Camp.
Wednesday, 27th November 2019, 4:00 pm
Updated
Wednesday, 27th November 2019, 4:01 pm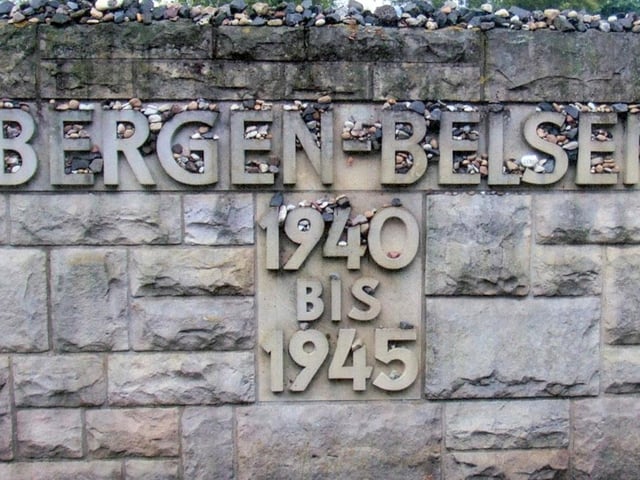 A commemorative stone at the site of the former concentration camp
The Belsen 75 Programme of Visits is a commemorative project to mark 75 years since the liberation of the former Nazi concentration camp Bergen-Belsen by British Forces in 2020.
The trips will see two student representatives (Y12-13 only) and one teacher from each educational institute with post-16 provision attend the trip, before returning to educate their classmates and communities about this period of history and to give their first-hand account.
The project is funded by the Government and jointly delivered by the Holocaust Educational Trust and UCL Centre for Holocaust Education, with support from the National Holocaust Centre and Museum.
All schools will receive access to educational resources and be encouraged to mark and commemorate the 75th anniversary of the liberation next April in their own way, giving students the chance to reflect on its continuing relevance and meaning of the Holocaust today.
Holocaust survivor Susan Pollack, who was liberated from Bergen-Belsen in 1945, said: "If it wasn't for that British soldier who picked me up and saved me, I wouldn't be here today. On liberation, I was virtually a corpse, unable to walk, and would soon have died.
"It is our duty to tell others this story. After being liberated, I thought to myself, health permitting, that I will teach in schools. That I will share my story because others can't. That is the commitment I made when I was liberated from Bergen-Belsen."
Holocaust Educational Trust chief executive, Karen Pollock MBE, commented: "This is a momentous opportunity to commemorate this key event in our nation's collective history and to educate even more people about what happened during the Holocaust.
"As we approach the 75th anniversary since the liberation of the former camp, this is now our last chance to witness the first-hand testimonies of survivors from Bergen-Belsen, and the camp's liberators, ensuring that young people across the country properly understand Britain's connection to the Holocaust.
"We look forward to working with our partners to make sure that this project can leave a lasting legacy, so that this and future generations can continue to remember."
Schools can apply for their place on these special visits here: https://www.belsen75.org.uk - applications are open to state-funded schools across England.
Visits will take place in February and March 2020, with commemoration events across the country being planned for April – to coincide with the anniversary of the liberation of Bergen-Belsen on April 15 1945.