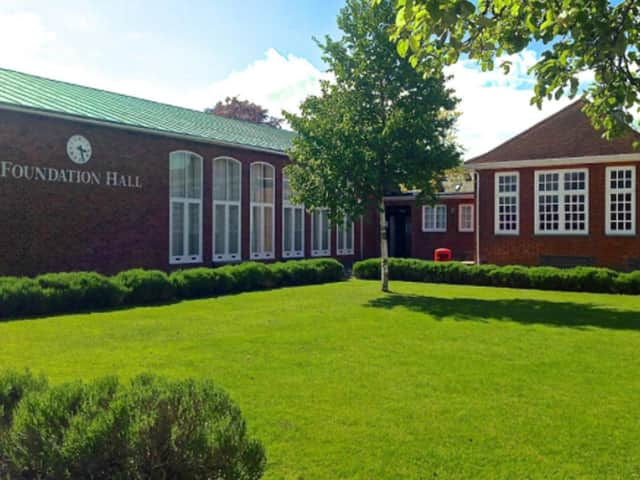 Aylesbury Grammar School
Aylesbury Grammar School has held off publishing just how well its students did at A-Level today, because of the way that the exam grades were worked out.
The Bucks Herald asked a grammar school media officer why specific percentages of grades were not provided by the school, as has been done in previous years.
In the email we inquired whether it was because all students at the school had got high grades, under the emergency system which allows teachers to estimate what the students grades would have been had they sat exams.
The media officer replied and said that no further information would be provided at the request of the headteacher, and that the reason we hypothesized was 'exactly it'.
Exams had to be cancelled due to the pandemic lockdown, meaning that for the first time students are receiving grades without having to sit through any examinations.
Exam grades this year are worked out based on previous attainment at the school, and how well teachers judge that students have done during their studies.
The results are then moderated, and in Scotland the government was forced to make a u-turn following an outcry from students whose results had been downgraded.
These students largely came from schools where attainment was lower, and from poorer backgrounds.
On results day all of Aylesbury's grammar schools have chosen not to publish the exact percentage of students who achieved the highest grades, in favour of producing a more general press release which praises overall achievements.
In his statement today Aylesbury Grammar School headmaster Mark Sturgeon, said: "At a time of relentless change and uncertainty, the students and families have consistently displayed dignity, integrity and support throughout. The staff have adapted and acted with the utmost professionalism and I would like to thank them all.
"Under unique challenges, we have all drawn upon our character and community to ensure we support one another. Once an Aylesburian, always an Aylesburian.
"For all our students and families, we thank you and wish each of you the brightest future. We will always be here to offer support and advice to ensure that the path for the future provides all our students with choices and opportunities."
It is not known how many students at Aylesbury's grammar schools have had their results downgraded.