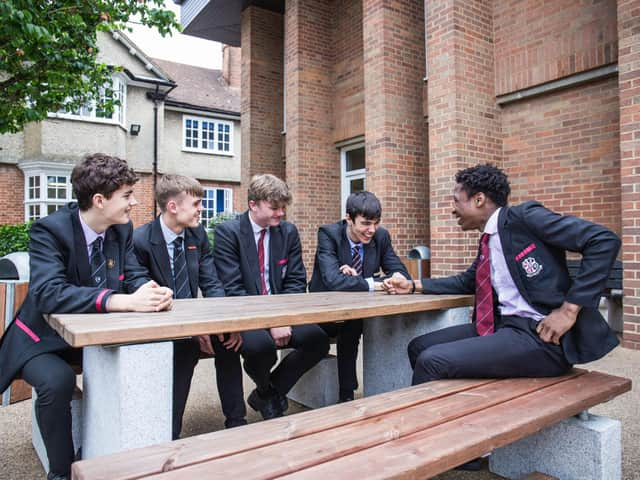 Great work!
This means they have clearly demonstrated 'an exemplary approach to identifying the key traits to build a whole school character focus around'.
The School of Character Kitemark is presented to schools and colleges that can demonstrate that they take an 'explicit, planned and reflective approach to the cultivation of positive character qualities in their students in the interests of human flourishing'
Representatives* from ACE (the Association for Character Education) were invited to assess the progress made on developing the character of AGS Students, since the introduction of the AGS Learner** in 2015.
Headmaster, Mark Sturgeon said "The value of education and strength of character required of the next generation has never been greater. With an evolving social and cultural landscape, young men have never been more challenged when finding their place in the world.
"The struggle to know how to behave in society and questions around sense of identity brings into sharp focus the value of our education."
"The assessors commented on how integral character was as part of the vision and aims of the School and how this shone through during their visit.
"They spoke to students and staff as well as having a tour of the School and dropping into lessons to see how character was developed through Learning and Teaching (in addition to development through a very wide range of extra-curricular clubs and visits).
"We received very pleasing feedback on how the AGS Learner was developed, with direct input from staff, students and parents over a twelve month period.
Mr Sturgeon continued "We are truly delighted with the positive comments which act as vindication of the efforts and support of all members of the AGS community over the last five years.
"Students were able to explain how the AGS Learner characteristics have supported them over the last twelve months during some very challenging times, both for our younger students moving up to Secondary School during a lockdown situation as well as for older students having to cope with the loss of external examinations as they prepare for the next stage of their journey in education after leaving AGS."