Aylesbury garden designer wins gold medal and meets King and Queen at prestigious Chelsea Flower Show
'It has been an incredible two days,' says London Square Community Garden designer James Smith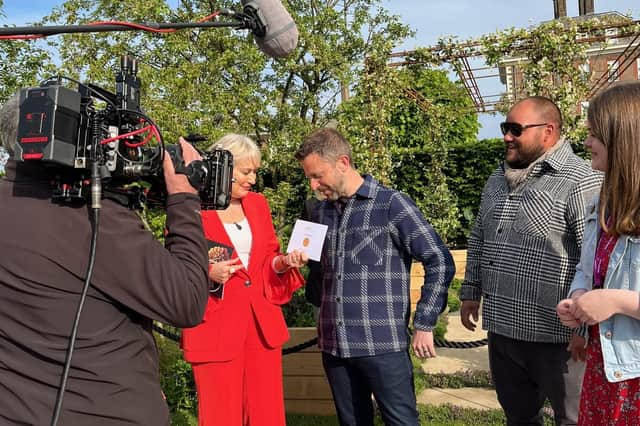 Garden designer James Smith was presented with the gold medal by BBC TV presenter Nikki Chapman for the London Square Community Garden, inspired by a garden built by volunteers on a Battersea estate.
The accolade followed a visit by the King and Queen to the London Square Community Garden yesterday, where they met James and London Square chief executive Adam Lawrence. Queen Camilla tried out the swing seat, in the shade of a tree and surrounded by ferns and greenery in a corner of the garden.James said: "Winning a gold medal has been the most amazing accolade. Our sponsor, London Square, and the entire team are thrilled.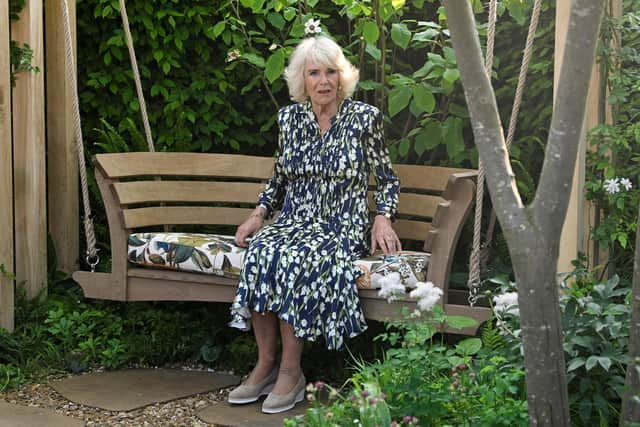 "It has been an incredible two days – being here at Chelsea, and then meeting the King and Queen yesterday, who were really interested in how the garden was inspired by the roof garden built by volunteers on a former car park on a roof on the Doddington & Rollo Estate in Battersea - and now winning gold."Jo McDonagh, director of London Square, said: "The Doddington volunteers helped us with the build and they are so excited about winning gold. When the show is over, elements of the garden will go to the Doddington roof garden for local people to enjoy."James's London Square Community Garden design was inspired by the power of a garden to bring people together. Hidden away between high-rise blocks on the top of a former car park on the Doddington & Rollo estate is a half-acre secret garden created by volunteers, built almost entirely with donated plants from Kew Gardens and nearby Battersea Park.Property company London Square discovered the garden after sponsoring the Open Gardens Weekend across the capital last year. Inspired by the work of the volunteers at the Doddington garden, they decided to sponsor the creation of a community garden at Chelsea to show how communal green spaces can help connect people with nature in all kinds of settings.TV presenter and furniture restorer Jay Blades created upcycled metal garden chairs for the seating area.