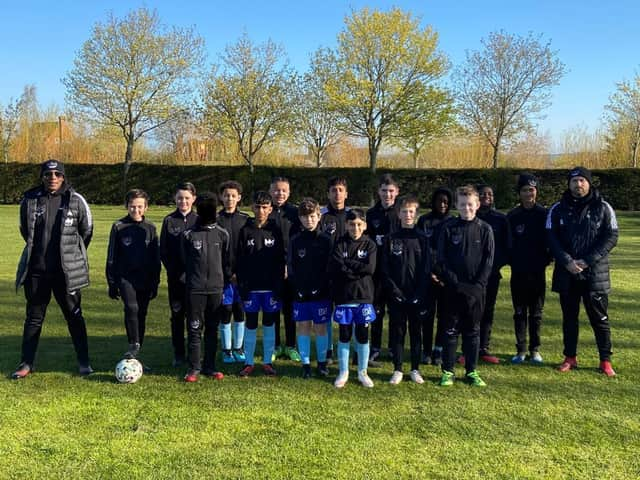 MM Academy FC
The club was formed last year in the Aylesbury Area as the first Coronavirus lockdown began.
Despite being in their infancy, they are progressing well and haven't yet lost a competitive match.
They are top of the log in the MK DDL football league.
Cofounder Marlon Clarke spoke to the Bucks Herald about the club and their plans.
He said: "Me and my friend Matthew Bungay began the club in 2020.
"We started the club due to our experiences within grass roots football.
"There were things that we wanted to change about the way children are coached also the structure within that they are coached.
"We had a vision and a dream to be able to give something back to the community and football by giving opportunities to a wide range of people rather than the chosen few.
"We also wanted to give the team a great grassroots footballing experience which will stay with them for life.
"Some are improving and attracting academy scouts."
The club are now looking to expand their work throughout the Aylesbury footballing community.
They have set up loads of events in Aylesbury over the summer, starting with a trial morning at Aylesbury Vale Academy on Saturday 10th July 2021 between 09:30-11:30.
You can see all of their events here.They currently train at Aylesbury Vale Academy on a Tuesday Evening between 18:00-19:00, then at their home ground on a Thursday evening between 17:30-19:00.
"We have plans trial for players for the current team, add more teams to the club from a wide range of age groups.
"Football For All is the FA's Slogan and we have adopted this with both hands and both feet.
"We also have the MM Academy Talent Centre commencing on Wednesday 2nd June 2021.
"If you'd like to get involved and play some football - please come down!"