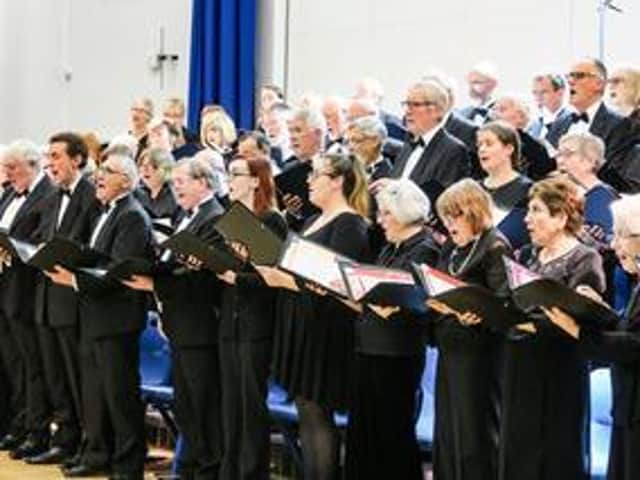 Aylesbury Choral Society
The concert will take place in St Mary's Church, Aylesbury, on Saturday 28 March at 7.30pm.
Organisers say that this will be the first time that Messiah has been performed by an Aylesbury choir in over 10 years.
Tickets are available from choir members, or by visiting the website www.aylesburychoral.org.uk Tickets are priced at £15, and £5 for under 18s.
The four soloists, all of whom have wide experience in oratorio and opera, are soprano Eleanor Stevens, who sang with the society at its March 2019 performance of Mozart's Mass in C minor and Haydn's St Nicholas Mass, and contralto Alison Kettlewell, a Kathleen Ferrier Award finalist.
Adam West, tenor, and Eddie Wade, bass, complete the quartet.
Aylesbury Sinfonia will be accompanying the choir, and Jeff Stewart, the Society's musical director, will conduct.
Aylesbury Choral Society, now in its 88th year, is the oldest of several choral and instrumental societies founded by Charles Pope, who did so much for the musical life of the town.
Over the years, the society has performed a wide range of music. Its repertoire has featured all the major choral music and several first performances, including works by its late president, Philip Cannon, and has demonstrated its versatility, singing in languages such as Russian and Hebrew, in addition to those of western Europe.