Aylesbury all set to celebrate Pride this weekend!
The Bucks County Museum is inviting everyone to take part in this year's Pride celebration at 4pm this Saturday.
Thursday, 14th November 2019, 2:50 pm
Updated
Thursday, 14th November 2019, 2:51 pm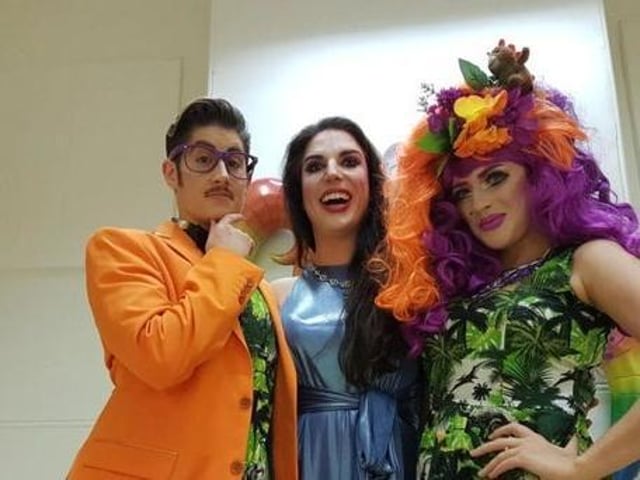 Adam All left, Apple Derrieres right and Topsie Redfern middle performing at last year's event
The Bucks County Museum have put on a vibrant event to celebrate the LGBTQI community with friends from Aylesbury and beyond.
It will take place at the Bucks County Museum on November 16, from 4pm to 10pm.
All are invited, and there will be an interesting range of workshops, inspirational speakers and musical performances throughout the day.
Organisers say it will be a 'fantastic event and a great chance to meet new friends'.
They have however warned that some of the evening entertainment will include adult themes, language and some nudity.
Some workshops have to be booked which you can do in person on the day, from 4.30pm.
There will be speeches from LGBQT+ representatives, followed by live entertainment from Hannah Brackenbury (Brighton's answer to Victoria Wood, Adam All and Apple Derriers, Poppy Liqueur and the Oxfordshire Drag Collective Performers.
The following workshops will be open for booking on the day:
They have even got an exciting menu designed by Vegan Bliss UK which will be providing hot food throughout the day. You can see the menu by clicking here. Bucks County Museum PRIDE is being delivered in partnership with Aylesbury Town Council, Bucks County Council, The Arts Council and Bucks Pride Committee.