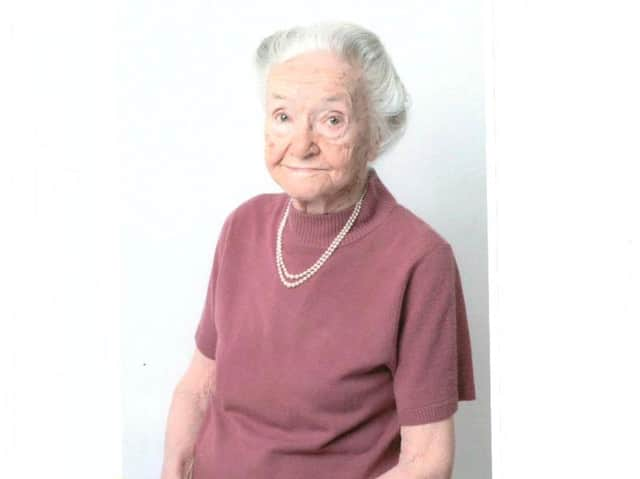 Anne Holt has passed away, aged 93
Anne was born in Prestwood, near Great Missenden in 1926, the only child of Gwladys Jones and Albert John Walters, a solicitor who had come to Bucks three years earlier to join the local firm of Parrott & Coales, where Anne's cousin, Owen Jones, and husband, John, were later to become partners.
Both Anne's parents were from North Wales, her father from Conway and her mother, from Amlwch on the north eastern corner of Anglesey, and she was very attached to her Welsh roots. She spent many long and happy holidays in the company of her Amlwch relations and cherished the memory of its rocky, wind-blown coastline throughout her life.
The family moved to Aylesbury in 1928 and a few years later Anne was one of the first pupils at Prebendal House, next to St Mary's, which continued as a school until the 1970s. Later she was sent to board at St Swithun's in Winchester, where her love of music and Christian faith were further nurtured.
After qualification from the Froebel Institute as a nursery and infant-school teacher in 1946, she returned to Aylesbury, when still only 20, to become headmistress of the recently opened Fairmile Nursery off Turnfurlong. The rest of her long life was spent in and around the town.
Anne's teaching career ended in 1949, the year of her marriage, but she remained actively involved in local education, serving as a governor of the High School and several local primary schools. This interest in child welfare was later central to her role as a magistrate on the Aylesbury Bench, a position she held for twenty years, having been appointed, rather to her surprise, in 1969.
1949 was also the year in which Anne, who had been brought up as an Anglican, joined the Roman Catholic Church. Thereafter, she played an active part in parish life, first at St Joseph's in the High Street, later at St Clare's in Elmhurst and finally, after moving to Butler's Cross on her husband's retirement in 1974, at St Anne's, Wendover.
Anne was an accomplished musician, winning a first-class certificate of merit for her piano playing in the Aylesbury Festival of the Arts in 1955.
She played the organ regularly in church and for services in local prisons and was strongly committed to promoting the musical side of Catholic liturgy both at parish level and nationally.
She also had a deep love of classical music and following the refurbishment of St Mary's in the 1970s played a leading role in the Friends of St Mary's and in the establishment and management of the Thursday 'Music at Lunchtime' concerts, with which she stayed closely involved until a few years before her death and which remain perhaps her greatest
Aylesbury Music at Lunchtime are set to do a special concert at Thursday lunchtime to commemorate the life of Anne.
Anne held office in various other local and national organizations, including the National Council of Women and the Catholic Women's League, under whose auspices she also helped run volunteer trolley services bringing papers, snacks and toiletries to patients in Stoke Mandeville and other local hospitals.
In 1979 Anne was awarded the Pro Ecclesia et Pontifice medal by the Vatican for her services to the Church.
In 2017 she was presented by the Mayor of Aylesbury, Councillor Barbara Russel, with a Certificate of Appreciation for her years of service to the Friends of St Mary's and for her dedication and enthusiasm in helping the local community.
She is survived by her two sons, Thomas (now Fr. Oliver Holt), a Benedictine monk at Doual Abbey, near Reading, and James, a retired banker, and by her two grandchildren, Rachel and Jeremy.
Her funeral will be held at 11am on Thursday, 9 th January at St Anne's Roman Catholic Church, Wendover, followed by burial at St. Peter and St. Paul, Ellesborough, where her husband, John, is buried.