All About Animals column: we are all about wildlife photography this week
It's been all about wildlife photography this week for The Animal News Agency!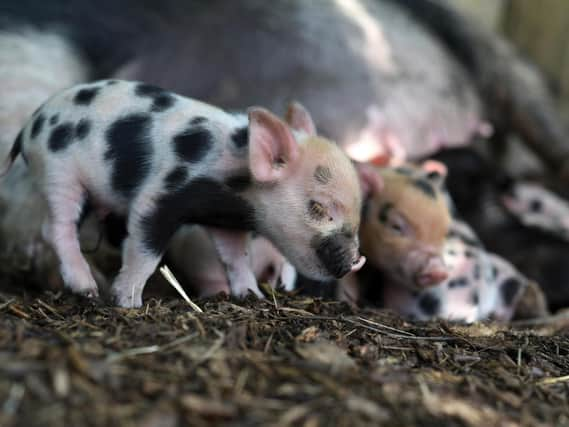 For a long time the business has supported Paul Williams who takes amazing images of the natural world and is also a mental health advocate, having shared his own story of life with PTSD.
Paul is currently appearing on the BBC series The Great British Photography Challenge, and you may spot some of his amazing images in the national press in the coming days! If you would like to find out more about Paul go to www.paulwilliams.photography
Do get in touch if you have an animal story you think I should be writing about in this column?
Instagram and Facebook too @youranimalnews
This week myself and ace photographer June Essex took Animal News Agency on the road (well I went by train) to meet the Kew Little Pigs.
We have a micro pig farm on our doorstep! And I can't recommend a visit to the attraction enough!
Of course our visit was 'strictly business', but we couldn't resist the opportunity to mingle with the 30 baby piglets who are currently being nursed at the site. It was a very hot day, and all of the staff were busy ensuring that the pigs and visitors were keeping cool.
The pigs were enjoying mud baths, water showers from the hose pipe and even a spray of factor 50 sunscreen!
I don't think I have met any little pigs who have a happier life, and it was great to get away from the office and down on the farm.
Kew Little Pigs began eleven years ago when owner Olivia Mikhail's young daughter Eva fell in love with the films Babe and Charlotte's Web.
From a London back garden to the Amersham, Bucks countryside the business has not looked back, and after a strict owner-vetting process many of the piglets are sold as pets to loving homes.
There are a range of options and experiences for visitors to enjoy, and Kew Little Pigs also does outreach sessions with local schools.
Gone are the days when choosing a dog food was a case of choosing between a tin of food or a bag of biscuits. Nowadays there are many, many brands of commercially available dog foods on pet shop shelves, all professing to be the most suitable choice for your dog.
When we brought home our little Lemmy it felt like a minefield, but we finally settled on a range of foods that he really loves, and are healthy too.
But this process can be harder still when your dog is carrying more weight then is healthy, then you need a 'light' dog food.
Sometimes for various reasons our dogs may carry a little extra weight, be it from increasing age, injury, restricted exercise, or medical conditions to name a few. What matters is feeding a healthy, balanced and complete food. So, to help you work out what is a healthy 'diet' option here is a handy guide from Bone Idol https://boneidol.co.uk/blogs/news/light-diet-dog-food