A special delivery for Stoke Mandeville Hospital's children's ward kids
Children who may spend Christmas in hospital received more than £1,000 worth of gifts after a radio appeal.
Thursday, 5th December 2019, 11:58 am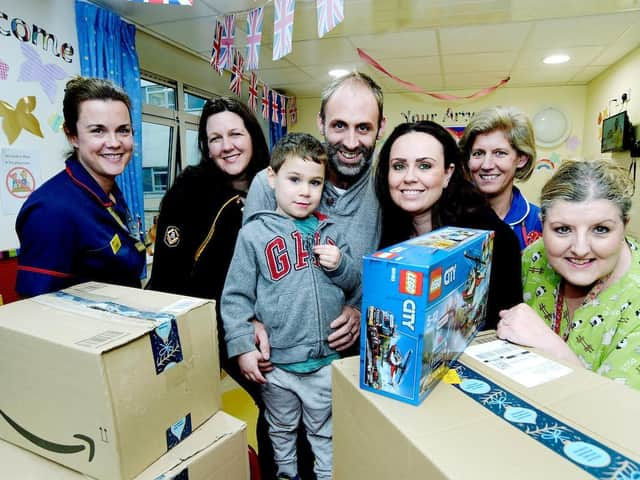 The Amazon packages being delivered to the children's ward at Stoke Mandeville
The donation came from the Amazon fulfillment centre in Milton Keynes, after bosses heard an appeal from the hospital's children's ward on local radio station Mix96.
Children's ward staff recently released an Amazon Wishlist of products including colouring books, toys, bottles and dummies, which would benefit the children and help make their stay in hospital a little brighter.
The products, worth more than £1,000, were donated to the hospital as part of the "Amazon in the Community" programme, whereby the company supports the communities around its operating locations across the UK.
Scott Wharton, general manager at Amazon in Milton Keynes, said: "The team at Amazon in Milton Keynes has a really special connection with Stoke Mandeville hospital children's ward and when we saw their appeal for products, we wanted to lend a helping hand.
"Our team enjoyed visiting the ward and loved meeting some of the brilliant staff and special patients being cared for at the hospital."
Hayley Robins, a play leader on the children's ward at Stoke Mandeville Hospital added: "When the team from Amazon contacted us to tell us they'd purchased all of the items on our Wishlist, we couldn't believe it.
"It's support like this from our community that helps us deliver care for our patients and I'd like to say a huge thank you to Scott and the team at Amazon in Milton Keynes for their generosity."