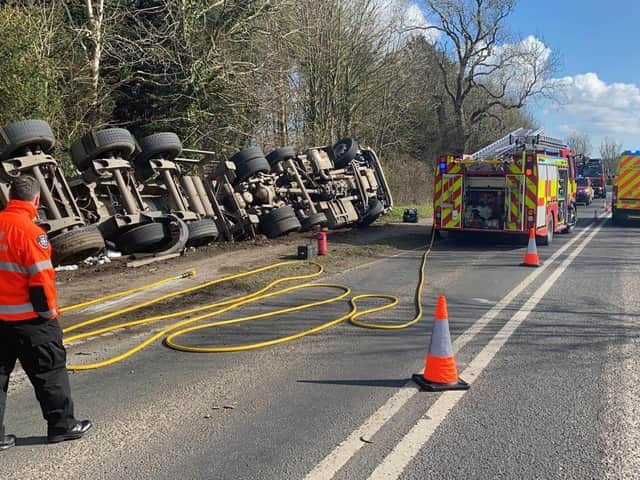 A tanker lorry that was carrying more than 20,000 litres of milk overturned in a ditch on the A413 near Adstock last Friday 6 March.
Bucks fire and rescue services were dispatched to help retrieve the driver from the cockpit.
The incident happened at half past 12 on Friday 6 March.
One fire truck and a crew from Buckinhgham were joined by a crew from Great Holm and two further crews from Didcot.
The Environmental Agency also arrived at the scene to try and prevent the spilled milk and diesel leaking from the tanker entering a nearby stream.
Firefighters used environmental packs and environmental equipment to try and contain milk and diesel which was leaking from the tanker.
A second tanker arrived at the scene to help decant the spilled milk to clean up the area.
Thames Valley Police confirmed that there were no injuries to the people involved in the crash, just a big mess to clean up!
Drivers were asked to avoid the road.
The road reopened at 4am Saturday Morning.