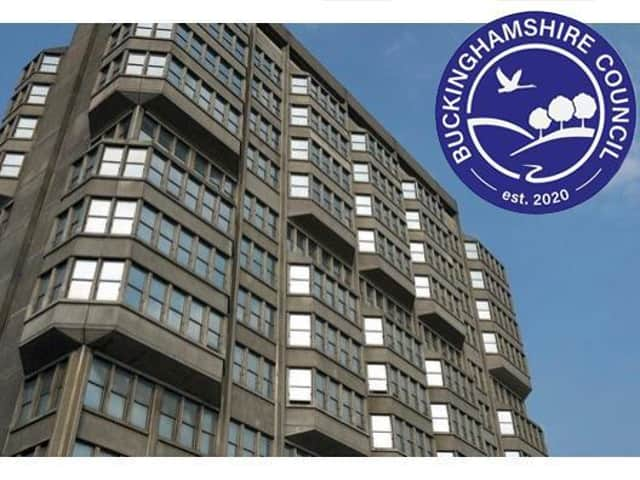 A shake up at Buckinghamshire Council
Initially formed from eight previous and new Independent Councillors, the group has joined with five other Councillors from the Green and Labour Parties to work together in Council and the various Committees to offer policy suggestions as a 'critical friend' and effectively scrutinise the work of the Conservative-led Council.
Cllr Stuart Wilson, IMPACT Alliance group Leader and Member for The Wooburns, Bourne End & Hedsor, said, "Every member of IMPACT Alliance has successfully challenged the
status quo to be elected as a Councillor, sometimes in wards with a long history of single party dominance.
"Our residents have put their trust in us to stand up for what is important to them, our communities and the rapidly changing world we are living in today.
"'Business as usual' is no longer acceptable when we are faced with an ongoing public health crisis, economic and employment challenges alongside shifting working patterns, an ageing
population, major issues in education and children's services and the ever-greater risk of climate change.
"We want to bring a new perspective based on facts and evidence and will challenge where necessary starting from today as the Full Council meets for the first time".
IMPACT Alliance embraces its founding principles as a grouping of individual Members, rather than as a single political party: this means being free to operate as they wish, but also
working together to cover the breadth of Council services using the group's significant collective experience as councillors and campaigners; there is a commitment to positive
action and to be politically neutral on great ideas; and to challenge constructively together, embracing the opportunities afforded by the Council and Committee democratic processes.
Cllr Robin Stuchbury, IMPACT Alliance group Deputy Leader and Member for Buckingham West, added, "Our grouping of eight Independents, one Green and four Labour Members
has raised some eyebrows with others, but this is about much more than traditional party politics. It is about doing the right things for the people of Buckinghamshire every day. As
we have got to know one another over the last couple of weeks, we have discovered a huge amount of common ground on what can be done to make residents' lives better. There may be areas we will disagree on, which is fine, but we have not found those yet."
IMPACT Alliance intends to live up to its name across a wide variety of matters over life of this Council and beyond: Climate Change & Environment; Community Representation &
Local Democracy; Education, Health & Social Care; Housing, Planning & Green Belt Protection; Sustainable Growth, Infrastructure & Transport.
Cllr Wilson added, "Buckinghamshire Council aspires to be the best Council in the country for its residents. The Council's Officers have been amazingly supportive for new and
retuning Members since the election. We now want to take that positive momentum from the ballot box and the energy within the Council to work with all sides to help realise
that ambition and we welcome everyone who would like to join with us on that journey."
IMPACT Alliance is a newly formed political grouping of thirteen Members of Buckinghamshire Council, comprising eight Independents, one Green and four Labour Members:
Cllr Stuart Wilson (Leader) The Wooburns, Bourne End & Hedsor
Cllr Robin Stuchbury (Deputy Leader) Buckingham West
Cllr Karen Bates Booker, Cressex & Castlefield Cllr Penny Drayton The Wooburns, Bourne End & Hedsor
Cllr Ed Gemmell Hazlemere
Cllr Darren Hayday West Wycombe
Cllr Orsolya Hayday West Wycombe
Cllr Majid Hussain Booker, Cressex & Castlefield Cllr Sophie Kayani The Wooburns, Bourne End & Hedsor
Cllr Melanie Smith Downley
Cllr Alison Wheelhouse Beaconsfield