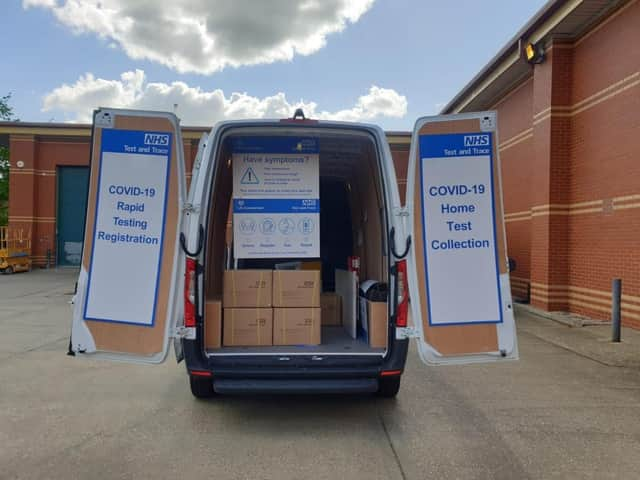 Please get tested!
In addition to the existing options of visiting one of the fixed sites around the county, picking up tests or ordering online to carry out at home, we are taking rapid testing out into the community with our new mobile units.
This week the mobile units will be at:
Winslow Market – Wednesday 12 May
Princes Risborough Market – Thursday 13 May
The mobile units will offer quick turnaround COVID-19 rapid tests with results available within 30 minutes. You can also collect home test kits to take away and complete regular rapid testing at home. The mobile units will be staffed by a friendly team who can offer assistance and answer any questions about the tests.
Lateral flow tests are designed for those have no symptoms. If you feel unwell or have any COVID-19 symptoms please stay at home and isolate and arrange a PCR test instead.
The mobile units will visit different locations every week, aiming to get to areas that are further away from drop in centres to help those less able to travel and other areas where the public will gather.
Jane O'Grady, Buckinghamshire's Director of Public Health said: "Lateral flow testing is becoming more and more common and is an important way to detect whether you have COVID-19 even if you have no symptoms. People should self-isolate if their lateral flow test is positive and get a confirmatory PCR test. By self-isolating if positive you will help reduce the spread of COVID-19 in your community."
"As we slowly move back to a more normal way of life it is important that we keep on top of infection rates locally and we want to make sure people are given every opportunity to do this. Our mobile units will be visiting locations where people will be out and about so making it easy for them to pop in and get a test or to collect a test kit supply to use at home."