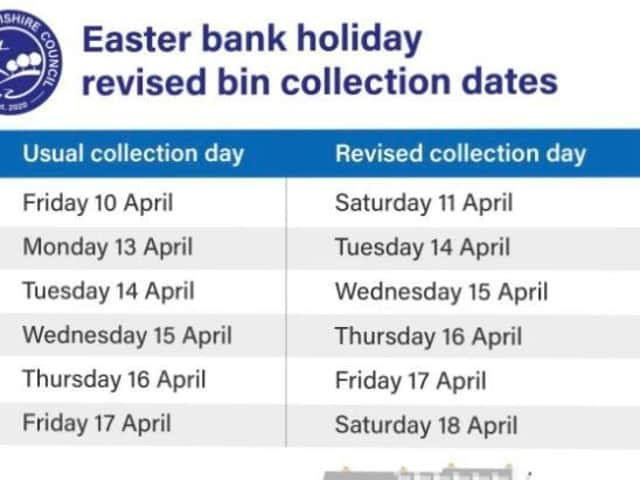 The revised bin collection days for over the Easter holidays
If your usual bin collection day was a Friday, the Good Friday bin collection will move to Saturday 11 April, and with no collections on Bank Holiday Monday, 13 April, collections the following week will move forward by one day.
Residents are reminded that the garden waste collection service in all areas is currently suspended and they should compost or store as much as possible for disposal later.
The council says please do not burn green waste, as this creates smoke that can aggravate breathing problems for people with asthma and other respiratory conditions.
Community spirit on Meadowcroft
Buckinghamshire Council said the authority would like to 'thank residents for their understanding and support at this difficult time and, while every effort will be made to keep to this timetable, further changes may need to be made if crew members have to self-isolate. The latest information about waste collection services can be found on the Buckinghamshire Council website.'
Residents have also been asked to park considerately to ensure that waste and recycling vehicles have access and can complete their rounds.
To help prevent the spread of coronavirus you should wipe down bin handles and wash hands with soap and water after handling bins.
A children's play area in Meadowcroft Aylesbury with coronavirus warning sign