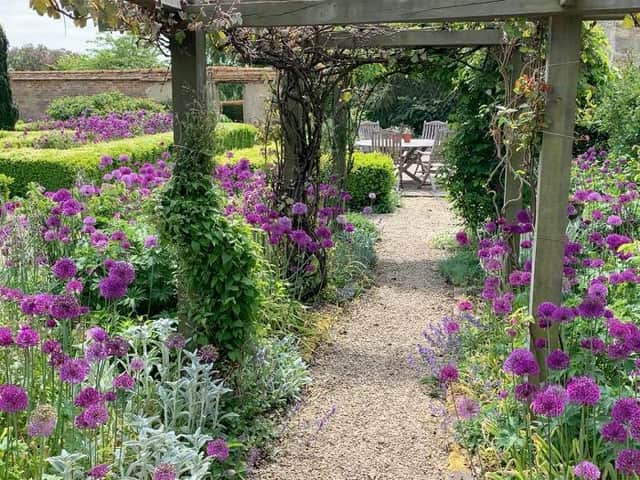 Lizzie and David Banister's garden
We know many of you have been spending a lot more time in outside spaces, including your gardens during the restrictions over the past year and have been inspired to create beautiful and relaxing areas in your gardens to enjoy while staying at home.
If you're really passionate and proud of your garden and want to share it with your local community now that restrictions are starting to relax, then why not be part of a their new Season of Open Gardens initiative.
They are looking for individuals, streets and communities to open their gardens to the public for a day or two between May and August this summer as part of their Season
The team at the Charity will provide support to ensure that all Open Gardens are Covid-19 secure and comply with any government restrictions in place at the time.
The Charity needs to raise £2,740 every single day to run services at the Hospice but over the past year have been struggling to meet this due to the enforced closure of our shops and cancellation of fundraising events.
"We are doing all we can to make up the deficit in income and new events, such as this, which we can be confident will be able to go ahead this summer, are an important part of achieving this," says Claire Redrup, Community Fundraising Manager.
"We know there are some fantastic gardens, of all styles and sizes, locally and we'd love to support local communities to open them up and raise much needed funds for the Hospice."
"Every year we support over 1,100 patients and their families, and we expect the number needing our care to grow each year with a growing and ageing population in
Please help us by supporting this event to ensure those in the future have access to the same high quality hospice care and support as patients today."
Whatever the size, location or theme of your garden, if you're interested in opening up yours to the public and help raise much needed funds for the Charity, then please get in touch to find out more at [email protected] or call Claire on 01296 429975.