Expanding engineering company finds new home in Aylesbury
An engineering company in Aylesbury has been given a new look as it expands its operations.
Friday, 22nd November 2019, 12:56 pm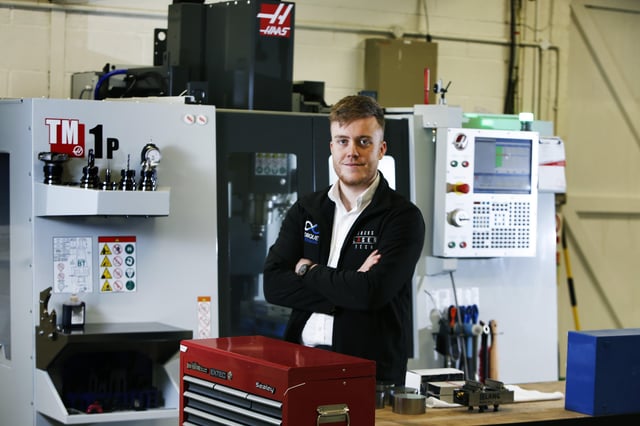 Torque Precision's managing director, Daniel Walden. 14/11/2019 Picture by Ed Nix
Torque Precision has just moved to 1,600 sq ft premises at the Westcott Venture Park following an investment in new technology and equipment.
The investment will allow the company to manufacture for sectors such as oil and gas, motorsport, medical and defence.
The business was formerly known as Bucks Laser Tech and was based at the Space Business Centre where it occupied a 300 sq ft unit.
Daniel Walden, managing director, said: "We currently have a team of three and aim to employ further staff and invest in more machinery in the coming months.
"We have invested in modern CNC machines and laser systems to provide maximum accuracy and a fast turnaround on all volumes.
"Since launching our CNC service, we have picked up a substantial amount of business and have worked on R&D projects for optical and defence sectors."
Torque Precision had operated on a monthly contract but the business required a larger and more permanent home.
Nigel MacKenzie, project manager at Westcott, said: "It is great to welcome this rapidly growing business to the Park. I am sure Torque Precision will be very happy here for years to come."