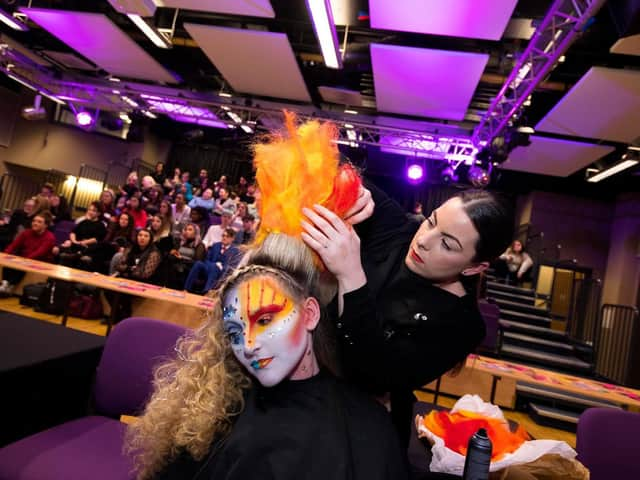 Do you think you have what it takes?
Concept Hair Apprentice of the Year, taking place for the first time this year, is a celebration of the UK's very best hairdressing and barbering students.
The sixth and final regional heat is taking place next Wednesday at Bucks College Group's Aylesbury Campus.
There are incredible prizes up for grabs as well as the chance to make a name for yourself right at the beginning of your career. It's also a fantastic opportunity to meet amazing brand
Concept Hairs search for the UKs best student hairdresser arrives in Aylesbury next Wednesday February 12.
ambassadors and see exciting product demos.
At the previous regional heats, we've seen some incredible looks created by learners across all five competition categories – Styling, Hair Up, Barbering, Colouring and Avant-Garde.
The winners of each category go on to compete at the Grand Final, which will take place at the L'Oréal Professionnel Academy in London in March.
The competition is sponsored by L'Oréal, Cloud Nine, Wahl, SalonsDirect, Bettertons and the Fellowship for British Hairdressing, and is supported by education partner VTCT.
Monica Teodoro, General Manager at L'Oréal, said: "With a brand heritage that spans over 100 years, we have continued to pioneer, support and shape the future of the hairdressing industry – and what better way than to focus on the next generation."
Jessica Wilkhu, Head of Brand & Marketing at Cloud Nine, said: "We're incredibly proud to be partnering with Concept Hair to create a platform that supports and showcases the next
generation of talented hairdressing professionals. Their fresh perspective will shape the future of the industry."
Simon Shaw, Global Artistic Director at Wahl, said: "Education is a huge part of our global brand and we always aim to support the next generation. During the competition, we are
looking to see students who show strong foundational shapes, with a modern edge and strong finishes."
Ken Picton, President of the Fellowship for British Hairdressing, said: "Creativity is at the heart of everything that the Fellowship does. Seeing hairdressing through young people's
eyes is always inspirational and competitions like this show the population what this amazing industry has to offer."