Project launched to investigate rare bat last seen in Berkhamsted that was thought to be extinct in Herts
It is one of the rarest bats in the UK
Watch more of our videos on Shots! 
and live on Freeview channel 276
Visit Shots! now
A team of wildlife charities are joining forces to learn more about a rare bat that was, until recently, thought to be extinct in Hertfordshire.
The Barbastelle bat was last spotted at the popular Ashridge estate near Berkhamsted in 2018.
Wildlife charities are seeking out maternity colonies to protect the bat that was until 11 years ago was presumed to be extinct in Hertfordshire.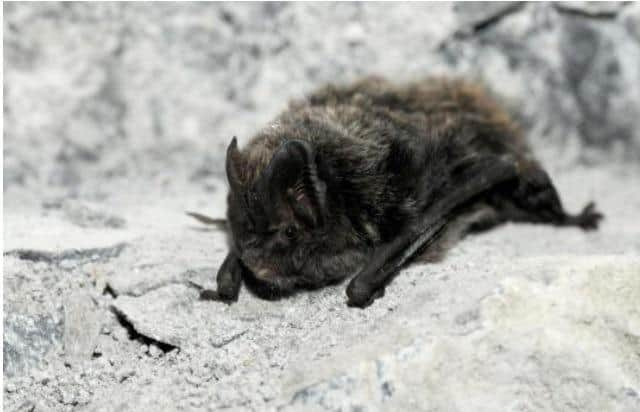 Herts and Middlesex Wildlife Trust are working in partnership with Herts and Middlesex Bat Group (HMBG) to find out more about the bat, which is commonly found in central Europe.
In 2012, HMBG discovered the first maternity roost, where female bats gather to have their young each year, near Bishop's Stortford. Since then, the two wildlife conservation charities have worked together to improve our understanding of these little-known creatures through innovative tracking techniques. This has led to two further maternity roost sites being located – one on the Ashridge Estate, near Berkhamsted in 2018 and the other at St Paul's Walden, about five miles to the south of Hitchin, in 2019.
Maternity roosts are found by deploying remote detectors in a suitable habitat, the charities state.
If the detectors show high activity levels then bats are caught in nets and radio tagged under license. Tagged bats are then tracked back to their roosts where the colony can be counted. The foraging locations and flight lines of the bats can also be tracked with a team of volunteers.
Chloë Edwards, director of nature recovery at Herts and Middlesex Wildlife Trust, said: "By learning more about Barbastelle bats and discovering further maternity sites across the region, we can provide advice on woodland management and wider landscape management to landholders, thus protecting their interests. The State of Nature Report 2023 reported the stark reality that 1 in 6 of our species are threatened with extinction and having previously thought we had lost this species from the county, we now have a chance to make sure that Barbastelles are not one of those terrifying statistics.
"We are grateful to the Big Give and our generous match funders for supporting our Big Give Bats Appeal, which will see donations to protect habitats for bats doubled to reach our target, for one week, starting on 28 November. We are hopeful that potential donors will see that they can really make twice the difference to local biodiversity during this week."
Experts say the Barbastelle is a medium-sized bat, measuring around 4-5cm, with a unique appearance - large ears that meet in the middle, a pug-like nose and silky, white-tipped, dark fur.
Bats' preferences depend on the species, but the Barbastelle favours ancient woodland sites, where the features on veteran trees support their survival – for instance, they will roost under loose bark or in old holes created by woodpeckers. Like all of our native bats, the Barbastelle continues to face challenges from habitat loss and disturbance. Barbastelles are incredibly rare and it is thought there are as few as 5,000 UK-wide.