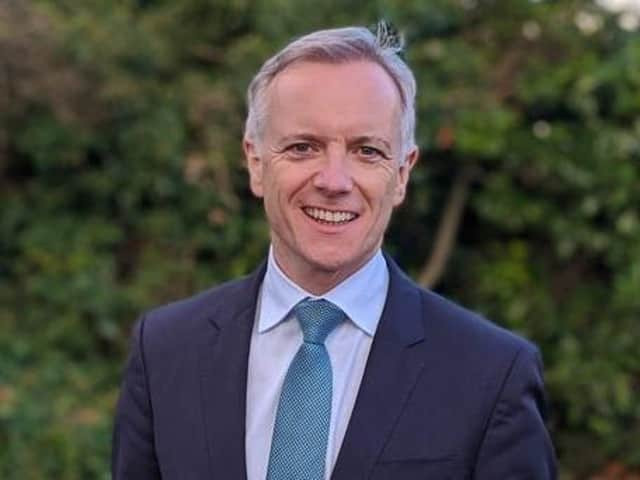 Aylesbury MP said he is against HS2 and will continue to fight the project
Mr Butler MP said: "I do not believe there is a credible economic or environmental case for HS2 and I am keen for residents to have the opportunity to convey their concerns to the Secretary of State.
Speaking previously to the Herald Mr Butler said on HS2: "I oppose HS2. I have listened very carefully and read very widely about HS2 over the years and I genuinely do not see either an economic or an environmental case for it. I do think that it would cause profound damage to our countryside and to our wildlife and I'm very clear that I will commit to taking that case first and foremost to the Secretary of State for Transport if I'm elected."
You can see the contents of the letter to Grant below:
Firstly, many congratulations on your re-election.
Thank you for taking the time to visit Stoke Mandeville in my constituency during the campaign.
I was grateful for your reassurance that the Department had not received the Oakervee Review, and therefore that you had made no decision on the future of HS2.
As we discussed, HS2 is the number one local issue in my constituency.
It was constantly raised on the doorstep as a major point of concern and anxiety.
Neither my constituents nor I believe there is a credible economic or environmental case for HS2.
In addition, if it were to proceed the impact of construction would have a severely detrimental impact on aspects of the local economy and countryside.
My constituents want to seize the opportunity afforded by the Oakervee Review to ensure that their voices are heard by the Department for Transport.
I was therefore very pleased that you agreed to meet me again, along with a group of constituents, after the General Election. I would be very grateful if we could arrange to do so as soon as your diary permits.
Member of Parliament for Aylesbury
Want to learn a bit more about our new MP?