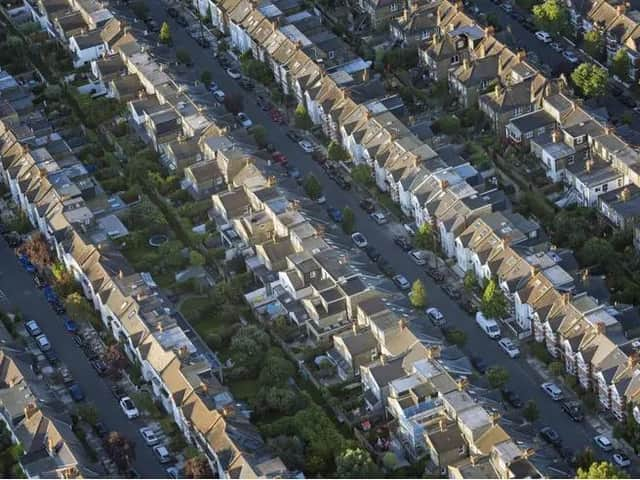 Hundreds of vouchers for a Government energy-saving scheme were issued to Buckinghamshire residents before it was scrapped, figures show.
The TUC union said the green homes grant – which has aided less than 10% of the homes it aimed to nationally – was a lost opportunity to create thousands of jobs and make houses more environmentally friendly.
Launched in September, the flagship policy was designed to help homeowners install energy efficient improvements with vouchers of up to £5,000, or £10,000 for those on low-incomes.
Figures from the Department for Business, Energy and Industrial Strategy show Buckinghamshire residents applied for 1,008 vouchers by the time the scheme was axed at the end of March.
Of those, 346 (34%) were issued – including 109 to low-income households.
Under the scheme, £1.5 billion was made available across England for 600,000 vouchers towards paying for measures such as insulation and low-carbon heating in hundreds of thousands of homes.
However, BEIS said just 49,000 vouchers – worth £208 million – had been issued by April 19.
The figures show two-thirds of applications for vouchers were rejected or still awaiting a decision by the end of March.
It was due to run until March 2022 before being scrapped last month, with Business Secretary Kwasi Kwarteng admitting that applications were not processed quickly enough.
Environmental Audit Committee chairman Philip Dunne MP has warned that abandoning the scheme sets a "poor example" of climate leadership and must be replaced by an improved programme.
TUC general secretary Frances O'Grady said: "The green homes grant was an opportunity to create thousands of decent jobs in making our homes warmer and greener.
"But at the current rate, it will take two centuries to reach all English homes."
Ms O'Grady wants the Government to give councils the resources to create more jobs and retrofit homes to make them more environmentally friendly.
By the end of March, around 10,300 energy efficient measures had been installed across England – with 120 in Buckinghamshire.
The most popular of these in the South East was loft insulation, which was fitted on 677 occasions.
Price comparison website Uswitch said it is vital that households are still encouraged to make changes that cut heat loss.
Justina Miltienyte, policy expert at the company, said: "Without improving energy efficiency at home, we will not be able to cut carbon emissions in line with the Government's new targets.
"It is unfortunate that a flagship green policy failed to have the impact it could have done, and there are lessons that must be learned about administering such schemes."
A BEIS spokeswoman said an additional £300 million has been allocated to local authorities for the green homes scheme.
She added: "All applications received by March 31 will be processed, meaning installations will continue over the coming months, supporting jobs and delivering energy efficiency to homes."