Council moves long grass verge cutting schedule 'ahead of time' to improve road safety in Aylesbury
Bucks Council wants to assure residents that its meticulously planned cutting schedule has everything in hand.
Wednesday, 23rd June 2021, 11:55 am
Updated
Wednesday, 23rd June 2021, 11:56 am
Bucks Council wants to assure people that it's long grass cutting schedule remains ahead of time in Aylesbury and beyond.
The council recognises that grass verges have enjoyed a growth spurt due to perfect environmental conditions caused by the erratic British weather. The sweltering June sun combined with the consistent downpour in May has led to verges growing quicker than usual across the county.
It considers maintaining rural verges a 'priority', acknowledging that long grass can impact visibility if allowed to grow at certain junctions.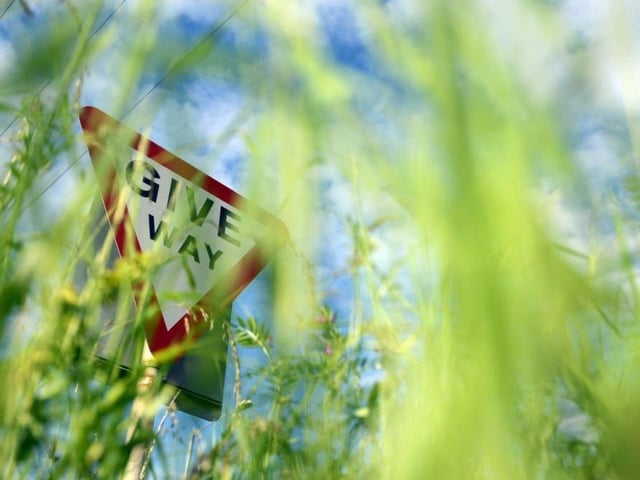 The council says it is prioritising dealing with grass verges in the county
Grass cutting is organised throughout Buckinghamshire between April and October, the council says. A spokesperson for the Council released the following statement: "The programme is carefully timed as doing it too early would mean too much growth at the end of the summer meaning the grass would stay long over winter.
"We have already carried out two rounds of junction visibility cuts and started our main verge cutting programme this week. We carefully balance this essential maintenance with the need to protect wildflower and wildlife habitats along roadside locations."
As well as completing verge cuts, the council revealed a project where specific areas in Bucks have been chosen, where grass and wildflowers will be left to grow longer. It says that the project has been organised in collaboration with the Bucks and Milton Keynes Natural Environment Partnership.
It is believed by letting the grass go longer these areas will provide a source of nectar to butterflies, bees and other pollinating insects. While these areas have also been handpicked, as letting grass grow in these areas won't cause a safety risk.
Councillor Steve Broadbent said: "We are well aware of the length of the grass verges across the county and I want to assure residents we are onto it and have started the verge-cutting programme ahead of time.
"We prioritise road junctions where long grass and hedgerows can impact visibility and I know this has been a recent concern for many people, but please be assured we are working on it.
"I also know that many residents want us to manage this in a balanced way and protect verges for wildlife in places where it's safe for the grass to grow longer, so I'm really pleased that we have started to trial a different way of managing verges in some parts of the county letting the grass and wildflowers grow longer without cutting them back as often."
The Council advises that if people are concerned with overgrown wildlife affecting road safety they can use the following link on its website to log the issue.