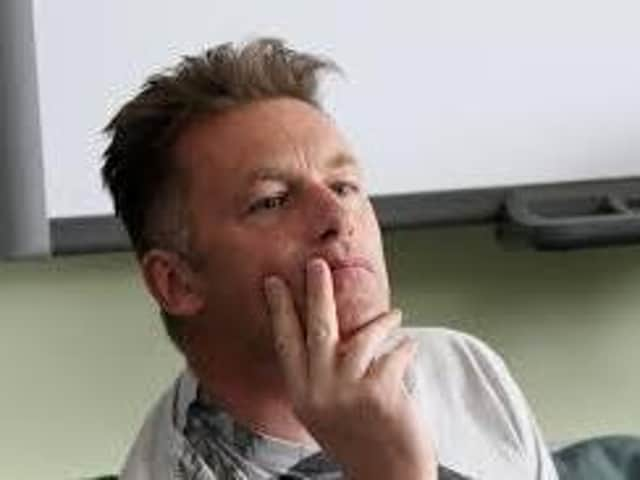 Chris Packham poised to take legal action against Government of HS2 nature destruction
The High Speed Rail line is set to decimate Aylesbury Vale, with few tangible benefits for the area.
Last week our MP Rob Butler called on the Government to divert the HS2 money for vital infrastructure projects in the North, and to instead think about providing Aylesbury with a vital ring road.
Chris Packham's concerns about the ongoing works and his demand for them to be stopped are set out in a 'pre-action letter' sent to the Transport Secretary by Leigh Day solicitors on his behalf.
Mr Packham is challenging both the Government's continued failure to decide on the future of the project and the failure of the Transport Secretary to stop HS2 Ltd from carrying out environmentally damaging works during this 'period of procrastination'.
The letter asks for an urgent response by Monday 3 February 2020. In the event the Transport Secretary refuses to order HS2 Ltd to stop the works, Mr Packham will consider seeking an injunction to halt the destructive works.
Chris is currently crowd-sourcing evidence of environmental damage by the enabling works carried out by HS2 Ltd to date and has called for people to send in photos to him.
This action follows Chris's previous successful challenge last September against the Transport Secretary's decision to allow HS2 Ltd to continue with so-called 'enabling works' affecting Ancient Woodlands while the entire HS2 project was under review.
Chris Packham said: "In September last year, following brilliant work from the NGOs and in the face of the threat of legal action from me, the Government caved and agreed to give Ancient Woodlands a temporary reprieve from the chainsaws and diggers.
But since then, HS2 Ltd and its many contractors have continued other works unabated, felling woodlands, clearing bushes, moving protected species, building roads. This is not 'low level'. It is serious and irreversible environmental damage up and down the proposed HS2 line.
"It's utter madness and I'm doing something about it."
In light of assurances that Douglas Oakervee's review of the HS2 project would conclude by Autumn with a decision on the future of HS2 to follow promptly, that challenge focused on the urgent task of halting irreversible damage to Ancient Woodlands.
The Transport Secretary conceded and ordered HS2 Ltd to pause works affecting those woodlands, and individual ancient and veteran trees, unless they were "essential". However, HS2 Ltd has refused to reveal which works it deemed "essential".
Since the Transport Secretary did not halt any works affecting sites that are not Ancient Woodlands, a programme of extensive enabling works has continued while the decision on HS2 is pending. This has caused extensive damage to natural habitats along the length of the proposed HS2 line.
Many of the affected sites are home to a rich variety of species. They include sites such as the established and rare wetlands in Denham Country Park and the important woodland and habitats land belonging to the Berkshire, Buckinghamshire and Oxfordshire Wildlife Trust which are home to rare bats and butterflies.
Chris is represented by Carol Day and Tom Short, solicitors at Leigh Day.
Tom Short said: "By continuing to delay its decision on whether HS2 should go ahead, the Government is in effect giving the green light to HS2 Ltd and its many subcontractors to continue apace with works that are causing widespread, and in some cases potentially irreversible, environmental damage.
"Our client believes that cannot be right when no decision on the future of the project has been reached and in circumstances where HS2 Ltd has refused to make public its schedule of works or its assessment of which works are "essential".