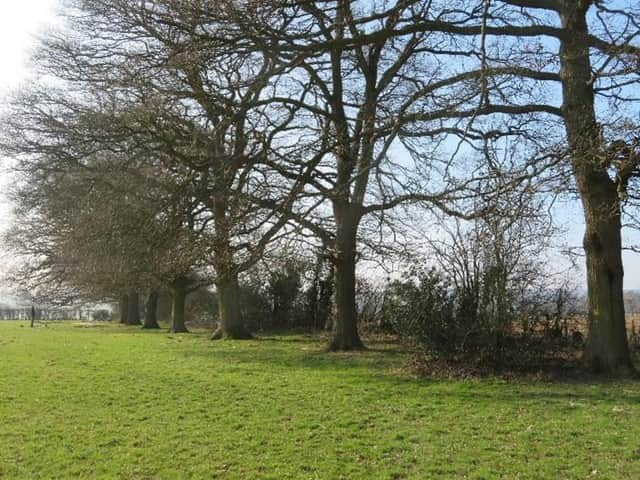 Leather Lane's Oak Trees
Last month, revised designs came to light for Leather Lane, an ancient 'holloway', a deep, V shaped track, flanked by wildlife-rich hedges and trees, which has been used by local people for thousands of years.
Despite the Chilterns' holloways' featuring in the Detailed Design Principles - which HS2 must adhere to - the latest engineering led designs showed clearly that HS2 Ltd was planning to cut down significant numbers of mature trees along the length of the existing Leather Lane, and destroy parts of the ancient trackway.
Last week Buckinghamshire Council and the Chilterns Conservation Board met with HS2 Ltd's designers - EKFB - to challenge them to review and modify their plans. EKFB has accepted this challenge and has now confirmed that they will not be cutting down as many trees as we originally thought.
Ian Thompson, Buckinghamshire Council's Corporate Director for Planning, Growth and Sustainability said: "The Council has always fundamentally opposed the construction of HS2, we fought the proposals through every stage. Not only do we disagree with the strategic case for the line, but most of all because of the devastating environmental damage and consequent impact on local communities.
Since construction started in earnest last Autumn, our worst fears have been realised and we are seeing the beautiful Chilterns Area of Natural Beauty ripped apart, losing swathes of vegetation, trees and ecological habitats. We were assured that extra compensations would be made to protect the wildlife and woodland at these environmentally sensitive worksites, one of which is Leather Lane, and we are challenging HS2 Ltd to provide us with evidence that the necessary environmental safeguards have been put in place.
Regrettably, due to the HS2 Act, our overall influence and control is limited on much of the HS2 scheme, but we are working with the Chiltern's Conservation Board and other partners to hold HS2 to account for their actions and I'd like to assure residents that we are doing all we can using the powers we have."
Dr Elaine King, Chief Executive Officer at the Chilterns Conservation Board said: "HS2 Ltd has had many years to plan and deliver what is now the country's largest major infrastructure project. The Chilterns Area of Outstanding Natural Beauty is a nationally protected landscape and we expect to see clear and consistent evidence that HS2 Ltd is treating it with the care and respect it deserves."