Roofers jailed after conning elderly Bucks victims out of £178,000
Two men were sentenced to five-and-a-half years in jail at Aylesbury Crown Court.
Thursday, 28th January 2021, 10:51 am
Alongside their lengthy jail sentences, James Smith, 28, and Timothy Draper Smith, 52, must pay back a total of £178,000 of ill-gotten gain to various households in Buckinghamshire and the surrounding area.
The pair were trading as James Gutters and Roofing Ltd between August 2017 and February 2019.
The pair cold-called five different premises offering to clean their gutters. All five households targeted were deliberately chosen as they were owned by someone the scammers considered to be old and vulnerable.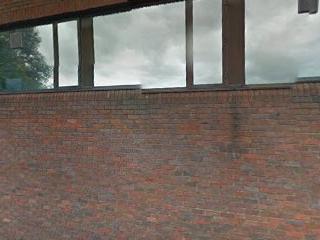 Two men were sentenced to five-and-a-half years in jail at Aylesbury Crown Court following scam preying on the old and vulnerable
A couple from Chalfont and St Peters were pressured into paying £2,000 for work professionals assessed to be worth £105.
The withdrawal of £2000 cash triggered an anti-fraud protocol which alerted the bank and then the police.
Fred Wilson, Cabinet Member for Regulatory Services for Buckinghamshire Council said:
"Be wary of anyone cold calling and offering large discounts on work requiring a cash payment. In this case the cash withdrawal alerted the authorities and this helped in reclaiming the monies"
"We are in a time where many vulnerable residents are at home and isolated which sadly provides an opportunity for shameless individuals preying on them"
"I urge everyone to follow our team's advice on dealing with cold callers"
At the sentencing on Tuesday 20 January, Judge Sheridan thanked the Buckinghamshire and Surrey Trading Standards for the way they went about this investigation, saying: "I am quite certain that the victims will find themselves indebted to them and to the prosecution in this matter."
Trading Standards advises residents not to engage with cold callers either on the doorstep or on the phone. They say:
Never engage with someone or allow them access to your home unless you are able to verify their authenticity and who they are.
As with all scams: Be sceptical, stay calm, and don't be afraid to hang up, bin it, delete it or shut the door.
To deter visits from cold callers, residents can display a no cold calling sticker by their front doors. To obtain a Stop Cold Calling Sticker Pack or to report an incident please contact Buckinghamshire and Surrey Trading Standards via the Citizens Advice Consumer Helpline on 0808 223 1133.
Keep up to date with all the latest scams affecting your area by following Buckinghamshire & Surrey Trading Standards via social media