Police recover stolen moped in Aylesbury
Officers were on hand to recover the vehicle.
Wednesday, 16th June 2021, 3:59 pm
Updated
Wednesday, 16th June 2021, 4:00 pm
Two Thames Valley Police officers discovered a stolen moped whilst on patrol in Watermead, Aylesbury.
The moped had been abandoned on a footpath in the village, before being discovered by the two officers.
It was found by the officers yesterday (June 15).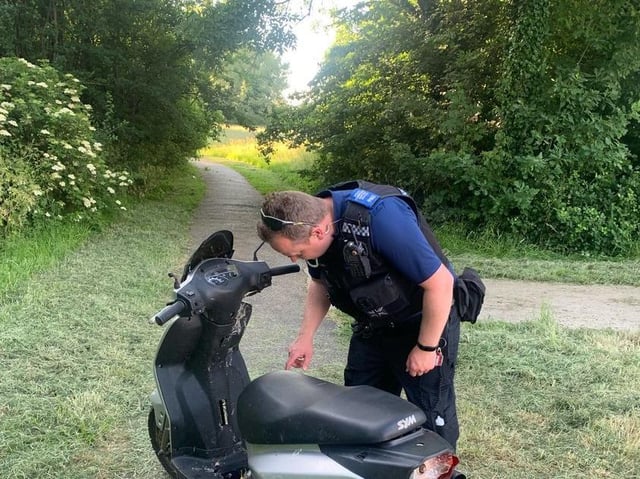 Discovered by Police near Aylesbury
A spokesperson for the Thames Valley Police said: "During their patrol of Watermead, PCSOs Dean and Sansom came across this stolen moped. We have now recovered it."