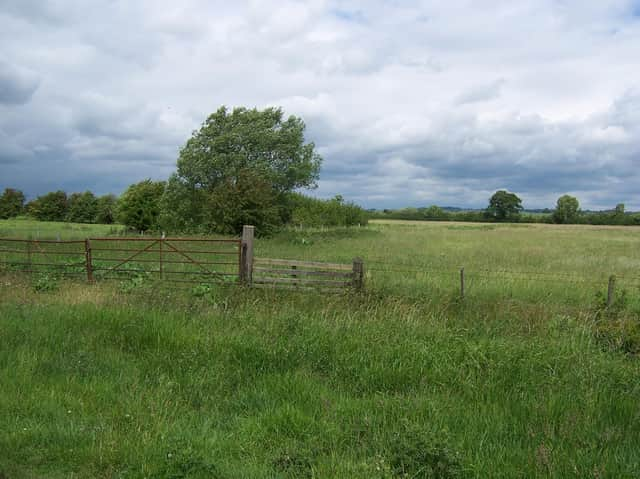 Quarrendon Leas where the incident occurred
The Trust said: "Over the weekend we received a report from the Trusts farmer that he had discovered a butchered sheep.
"The sheep had been horrifically maimed and butchered in a deliberate attack by a person or persons with cutting implements.
"This also resulted in the death of three unborn lambs which were left to die attached to their mother.
"The photographs are too horrendous to post and is devastating for the farmer to deal with.
"Another sheep had also been attacked but it is thought had escaped but not before."
Thames Valley Police are said to be investigating the incident.
The Trust continued: "The identification tags in its ear were ripped out, a member of the public contacted the Trust as this sheep was found stuck in the River Thame absolutely exhausted after getting through or over three fences, you can only imagine the sheer terror this sheep went through.
"It remains to be seen whether this sheep will survive and obviously the three unborn lambs.
"These dastardly attack has been reported to the Police. Visitors are asked to be vigilant and if you see anyone behaving suspiciously on the site please report it to the Police."
The 'Buckinghamshire Conservation Trust' (BCT) was initially established in 2008, to conserve the natural and historic environment of Buckinghamshire.
The Trust owns and manages Quarrendon Leas, near Aylesbury, one of Buckinghamshire's historic gems.
The green fields contain a fascinating legacy - the remains of deserted medieval villages and a complex Tudor garden, built to impress a Queen. BCT is committed to preserving the archaeology and ecology of Quarrendon Leas and to making the site more accessible for the people of Aylesbury to enjoy.