Aylesbury Vale officer and former serviceman shares similarities between prison and army ahead of Armistice Day
"Just like in the military, the team here at HMP Grendon is close-knit and the camaraderie and teamwork helps us to overcome the more challenging days"
Watch more of our videos on Shots! 
and live on Freeview channel 276
Visit Shots! now
An officer and former serviceman working at an Aylesbury Vale prison has shared the similarities between the two roles ahead of Armistice Day.
Andy Bray is a prison officer at HMP Grendon, he joined the prison service in 2004, before moving to HMP Grendon in 2017.
The 54-year-old previously served in the Army for 13 years in Royal Corps of Transport.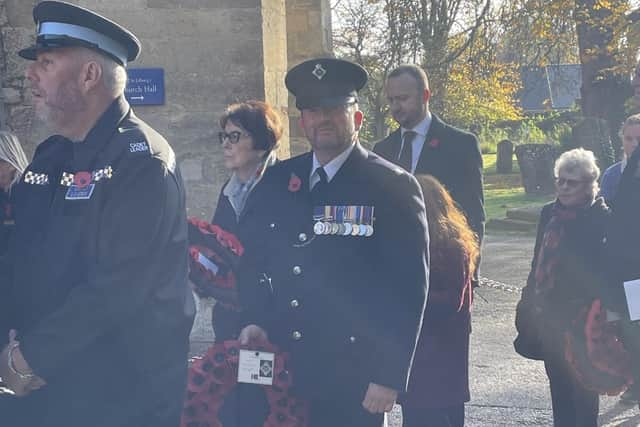 Andy's career in the Army started at the age of 17 and he was stationed in Berlin in 1989 when the wall came down. He was also sent to Northern Ireland and Bosnia, and served in the Gulf War.
His current role involves carrying out security checks and searches and supporting those who are more vulnerable.
Andy said: "The prison service appealed to me because it is a disciplined, rank structured, uniformed service.
"I found the transition from the Armed Forces into the prison service relatively straight forward. I was of course apprehensive the first few weeks but then I settled in. Once I was back in uniform with a regime I felt at ease.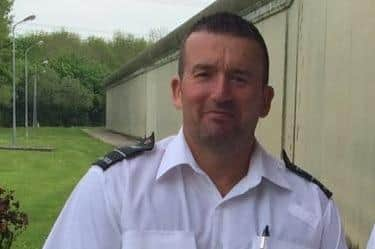 "Just like in the military, the team here at HMP Grendon is close-knit and the camaraderie and teamwork helps us to overcome the more challenging days. We have one of those roles that not many people hear about. We're the ones who run towards alarms that people usually run away from but I get such a buzz out of it.
"I like to work with prisoners because they often come from difficult backgrounds. I wasn't born with a silver spoon in my mouth so I can work with them and overcome any challenges."
Similar to his journey in the Army, Andy has worked in a number of different areas of the prison service including a segregation unit, prison wings and now working in a specialised unit for prisoners with personality disorders and learning difficulties.
Andy added: "As with the Armed Forces, there are lots of avenues for progression and specialisation depending on your interests. For example: dog handler, counter terrorism, intelligence, serious/organised crime and physical education, to name a few. They're roles that some people aren't even aware of and don't hear much about.
"The advice I would give someone who is thinking of joining the prison service is to be open minded. We're not just prison officers, we're bankers, medics, counsellors and firefighters. It can offer you the work-life balance you are looking for after leaving the British Army, interesting and busy, with a great comradeship."  
The Government has set up a scheme which means that Armed Forces Veterans who meet the minimum criteria for the job, are guaranteed an interview. Current Ministry of Justice data shows roughly 500 Veterans secured jobs in its department, including service men and women who became prison officers.
More salary and training details about working as a prison officer are available online here.