Aylesbury man convicted of making indecent images of children
The 31-year-old was found guilty at Amersham Law Courts today (Friday)
Friday, 25th June 2021, 5:34 pm
Updated
Friday, 25th June 2021, 5:36 pm
A man from Aylesbury has been convicted of three counts of making indecent images of children.
Lee Joseph, 31, of Eastern Street, was found guilty by unanimous jury verdict of a count each of making an indecent photograph of a child at Category A, B and C in a trial at Amersham Law Courts, which concluded today (June 25).
Joseph was arrested on August 24, last year and charged with the offences on March 9 this year.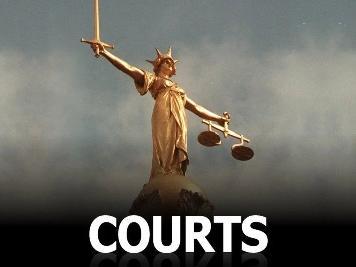 Stock image
Between July 26, 2018 and August 8, 2018, Joseph downloaded indecent images to a mobile phone.
Joseph had his phone seized and 15 indecent images were found in categories A to C.
A download of Joseph's phone revealed various searches relating to a sexual interest in children.
Joseph pleaded not guilty in court, but a jury convicted him following a two-day trial.
Investigating officer Detective Constable James Lacey of Aylesbury CID said: "Joseph's defence was that as a result of being homeless, he left his phone on charge in other people's houses while he was at work and said that the downloads and searches were not done by him.
"He also admitted while giving evidence that he had lied in his police interview in order to disassociate himself from the phone.
"The images downloaded included the most serious category A images of vile sexual activity with children.
"In three separate interviews, Joseph gave conflicting explanations, and continued to deny his involvement even in his trial.
"I am very grateful that the jury saw through his lies and reached this verdict.
"The acquisition of child abuse images is not a victimless crime.
"In order for such images to be created, the children featuring in them will have been subjected to horrific sexual abuse, which is likely to have lifelong impact on their lives and wellbeing.
"I am pleased that Joseph has now been convicted following this investigation.
"Thames Valley Police is committed to keeping children safe from harm and will always robustly pursue anyone who is suspected of this type of offence and, where evidence exists, will place offenders before the courts."
Joseph has been released on court bail for sentencing at the same court on August 27.