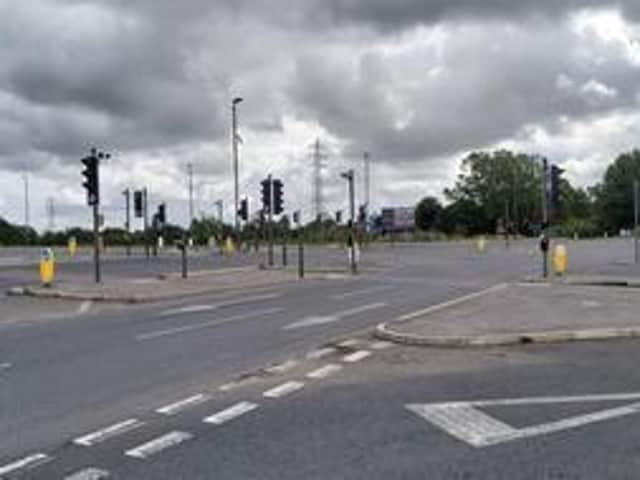 The Stocklake Junction
An experimental 'no right turn' was introduced last year at the junction of Stocklake with Douglas Road and Bellingham Way, Aylesbury.
Buckinghamshire Council cabinet member for transport, Nick Naylor confirmed that no decisions had yet been made about the current right turn ban, which was introduced in 2019 following safety concerns
Nick said: "We're in the process of looking at further options for the junction before making any final decisions."
"The experimental order currently in place does not expire until February 2021, so this gives us time to continue to look at what's the best and safest option going forward."
However residents have expressed their annoyance with the right turn ban in the area.
Tracey Osbourne, who lives on the Kingsbrook Estate, said: "I have recently contacted the council who have said that it is now a permanent closure!
"I didn't hear of any consultation? Apparently, it is for "safety reasons!"
"What safety reasons could there be for closing a brand new junction?
"I have contacted the council but they will not give me any specific reason other than that of safety.
"So now to get to my work at the bottom of the high street, if driving, I have to go up to the Bierton Road roundabout and join all the traffic queuing along east the prison, dodging the numerous potholes and dips in the carriageway, adding time to my journey and increasing congestion when I was able to use the right hand turn when it was first opened, no matter how briefly, I was on work, door to door in around 7 mins."
It is unclear whether the junction will be re-opened.