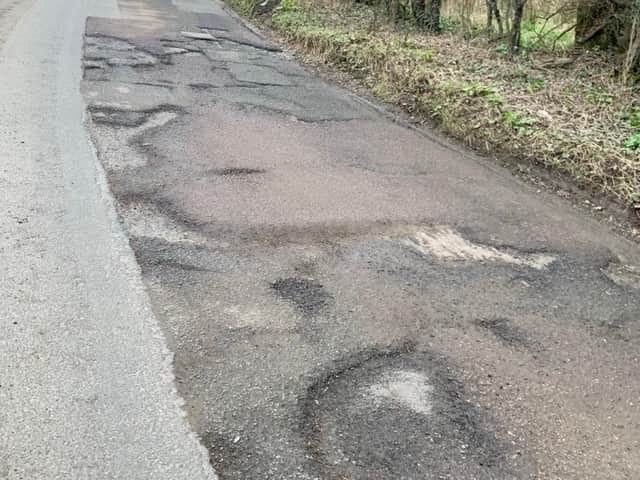 Shocking
Buckinghamshire Council has come under fire again for 'failure to repair' a severely damaged patch of road between Worminghall and Ickford, which one person claims to have reported "numerous times" in the past two years.
After again alerting the authority to the problem back in February, saying, "when there is an accident it will be your fault", the council replied saying, "any safety critical defects will receive a temporary fix" until a full repair can be done "when the weather is warmer".
The same concerned resident followed up with the council on March 30, tweeting: "@BucksCouncil Is there any chance the failed road surface…that has been reported numerous times will actually be repaired this side of Christmas?
"It is dangerous and your continued failure is unacceptable."
The person also tweeted at council leader Cllr Martin Tett and Buckingham MP Greg Smith
In an earlier response, MP Greg Smith said the state of the road is "clearly unacceptable and dangerous", before adding: "This one needs bumping up the priority list with urgency."
In a March 31 online response, the transport authority said, "the defects are all below intervention level".
To which the resident replied: "Why exactly has one [FixMyStreet] reply said repairs will be carried out within 28 days?
"I don't mean to be rude but @BucksCouncil are embarrassing themselves with conflicting responses."
They added: "This section of road is on a blind bend and vehicles are driving in the middle of the road to avoid it."
A Transport for Bucks spokesman said: "TfB is aware of the defects along Ickford Road, Worminghall.
"The length of road is inspected every three months and the defects are all below intervention level.
"We are aware of some residents receiving conflicting messages on FixMyStreet recently, which we are investigating.
"We would like to apologies to anyone who has had this issue and believe it is resulting from the very high numbers of reports we have received this winter, with additional team members helping out our local area technicians with enquiries which may have resulted in conflicting responses on occasion."