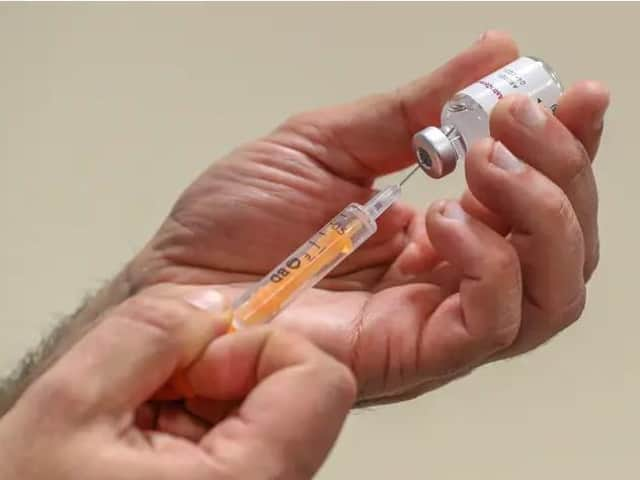 Great news
But with more variants being identified, this is no time to be complacent. Any patients aged 30 or over, the clinically extremely vulnerable, carers and health and social care staff who have not yet had their vaccine are being urged to book one as soon as possible.
A total of 314, 837 first doses of vaccine had been administered in Buckinghamshire as of 23 May.
Contributing to this achievement are the combined efforts of primary care teams, volunteers, vaccination centres, local pharmacies and the many partner organisations that have supported the vaccination rollout.
Across the entire UK more than 6.5 million vaccines, have now been given, with 22.6 million having had both doses and 7 out of 10 adults having had at least one dose.
A range of vaccination sites are operating in Buckinghamshire, run by GPs, pharmacies and also a national mass vaccination site. There have also been pop-up clinics in mosques and other community settings, including dedicated clinics for giving vaccines to homeless people to ensure vaccinations are as accessible as possible.
Angela Macpherson, Buckinghamshire Council's Cabinet Member for Health and Wellbeing, said: "Reaching more than 310,000 first doses vaccines is a fantastic milestone and a testament to the collective efforts of all involved in the vaccine rollout. We are extremely grateful to all the countless staff and volunteers who have made this happen.
"But it is really important we keep vaccinating as many people as possible, particularly as new COVID-19 variants come to light. We strongly urge anyone in priority groups 1-9 - including people aged 50 and over, the clinically extremely vulnerable, carers and health and social care staff - to come forward to have their vaccine if they have not already done so."
To ensure people have the strongest possible protection against COVID-19, appointments for second doses have been brought forward from 12 to 8 weeks for the remaining people in the top 9 priority groups who have yet to receive both doses.
The move follows updated advice from the independent experts at the Joint Committee on Vaccination and Immunisation (JCVI), which has considered the latest available evidence and has recommended reducing the dosing interval to counter the threat of new variants of concern.