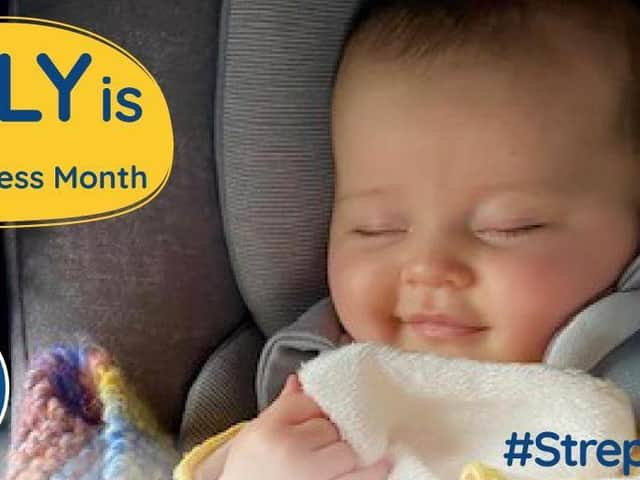 It is StrepB awareness month
Group B Streptococcus (Group B Strep) is one of the many bacteria that normally live in our bodies and which usually cause no harm. It is found in around one in four pregnant woman.
However, Group B Strep can cause life-threatening infection in newborn babies, causing sepsis (infection in the blood), pneumonia (infection in the lungs) and meningitis
(infection of the fluid around the brain).
Group B Strep can be transmitted from mother to baby before or during birth, or through contact with adults who handle the baby.
Heidi Beddall, Head of Midwifery at Buckinghamshire Healthcare NHS Trust said: "It's really important to raise awareness of Group B Strep as it can be a life- threatening infection for newborn babies. If you have any concerns about Group B Strep please talk to your midwife or GP."
Most Group B Strep infections in newborn babies can be prevented by testing during pregnancy and providing intravenous antibiotics during labour to women whose test results are positive.