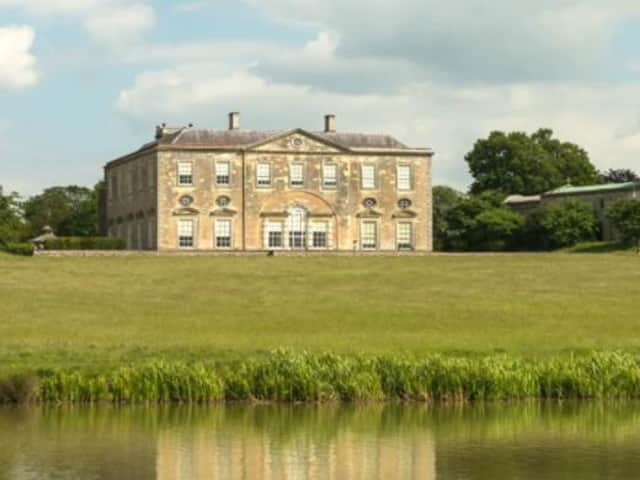 Claydon House
Set against the backdrop of the stunning Claydon Estate, Humble Country Fayre will take place on 18 and 19 June and will see over 50 small businesses – straight out of Instagram – selling colourful soft furnishings, jewellery, luxury clothing, food and drink, tableware and other decorative pieces, not typically found on the High Street.
Exhibitors in the local area will be well represented and include: Bucks Brothers Gin; Sosouk, Scent and Seed; Nephele Bags; Forever Wild Interiors; LivlikeBusby; Mette Hoj; Twisted Root Jewellery; Quiet Blue Company, Fleur Botanical and Willow and Hen.
The event will also have free demonstrations from local experts sponsored by Oxfordshire lifestyle magazine - Wildflower that include Guy Stafford - expert sourdough baker, Julia Cossins and Caroline Oden from Where Inspiration Blooms who will be demonstrating willow weaving and arm knitting, perfumery by Ruth Mastenbroek of Perfumer London and the team from House on the Green will be making botanical wreaths.
Vicki Usher Founder and Owner of Humble Country Events comments: "I am so excited to be launching Buckinghamshire's first destination shopping event at the beautiful Claydon Estate. After a tough 12 months for us all, this COVID-safe outdoor event will provide visitors with the chance to get together with family and friends for a relaxing and fun day in the fresh air and to purchase some unusual and beautiful gifts and homewares."
"My team has carefully curated over 50 independent boutique style businesses – many of whom are based locally, are experts in their field and who are also passionate about making sustainable and environmentally friendly products. We are also keen to encourage people to 'shop small, support small' – particularly important after this last year."
Alexandra Verney, of Claydon Estate comments: "We are delighted to welcome visitors back to Claydon Estate this summer. We look forward to re-launching our programme of events here, starting with Humble Country Fayre in June, and once again seeing the estate abuzz with people enjoying a great day out."
Tickets cost £5 per person and are available to purchase at www.humblecountry.co.uk/claydonNumbers are limited due to coronavirus restrictions so early booking is advised.
BUCKINGHAMSHIRE'S FIRST BOUTIQUE HOMEWARES SHOPPING EVENT TO BE HELD THIS SUMMER